Two new images have leaked showing the alleged Sony Xperia Z3, currently a rumored future flagship prospect for the Japanese company.
While the images don't really reveal much about the phone's innards they show the exterior and it looks the same as a leak we saw two weeks ago. The similarities run through the design and show the same rounded edges - unlike the Xperia Z2,which has flatter, sharper edges.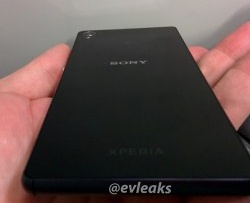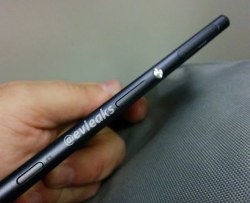 Alleged images of Sony Xperia Z3
While we've seen the front, we haven't the back panel. It looks to be glass-made, like on the current-gen flagship and the camera lens looks the same with a single LED flash. The sides reveal a camera shutter button, volume rocker, a slightly redesigned power button as well as some sort of flap - we're guessing for the microSD card slot.
The Sony Xperia Z3 is expected to retain the Snapdragon 801 processor and 3GB of RAM of the Xperia Z2, as well as its 20.7MP camera and probably the 1080p 5.2" display. The water resistance is also a sure thing and perhaps only the design will be different.
Anyway we're expecting Sony to show the Xperia Z3 at the IFA show in Berlin this September and good money sits on the phone launching in stores the same month.
c
I would like to beat you with a stick sony! It's like you're deaf, won't consider any of your customers desires. You deserve your fate. It's gonna be a slow recovery for you.
d
Sony = Samsung, but sales are 100 times lower.. They should copy the good not the bad...
d
While Sony releases.one new phone a month, sasung releases one new phone every 10 days...so, go figure ;-)