Samsung execs seem to have gotten their wires crossed or maybe something changed in the last few days as now ZDNet Korea is reporting that a Samsung executive stated that the Galaxy S5 will not be announced at the MWC. This contradicts what another exec said just two weeks ago.
According to the unnamed exec, the Samsung Galaxy S5 will be unveiled in March at a New York event. This doesn't preclude the possibility of a parallel London event (recent rumors claim a March London event for the Galaxy S5 launch).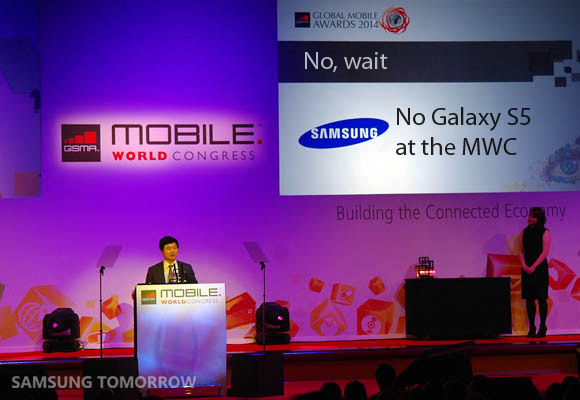 That doesn't mean Samsung won't be at the MWC though, apparently the company will be presenting other smartphones including a Tizen device. Could it really be? Considering Tizen has reached version 3.0 without any actual devices aside from a smart camera, we were starting to think a Tizen smartphone was never going to happen.
By the way, the specs – at least the rumored specs – of the Samsung Galaxy S5 itself are in flux, the latest saying there will be both a plastic and a metal version.
Thanks to everyone who sent this in!
D
No S5 means free way for Sony & LG phones to overlap Samsung.
g
Yeah ok dude. Release one less phone for Samsung means death to the company. We all know that Samsung needs to make a phone for every occasion so that they can "sell millions". This year it has to be S5, S5 active, S5 mini, S5 max, S5 light...
g
I agree that this is the most "inticipated" smartphone in 2014. Iphone 6 will be the most ANTICIPATED smartphone in 2014.
ADVERTISEMENTS