A couple of new images of the Motorola Moto Z Play have surfaced online, revealing the front of the upcoming phone. While the first one focuses on device info, the second image shows a photo captured by the device's camera in low-light conditions.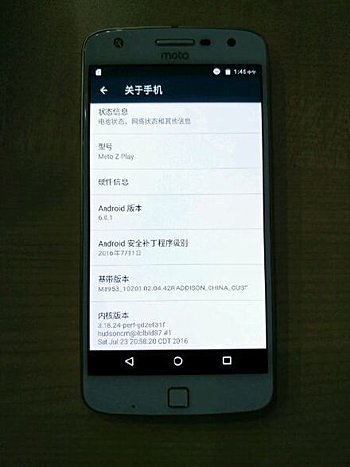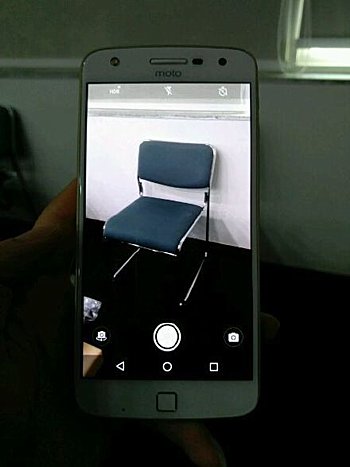 As for design, this new set of leaked images is inline with images we've already seen before.
In case you missed, the handset was recently spotted in a promotional poster in China. The poster revealed that the Moto Z Play is a modular smartphone with 16MP rear camera and a battery that can run up to 36 hours in standby mode. In addition, it was also revealed that a 15 minute charge is enough for the phone to run for a whopping 10 hours.
Already certified by TENAA and subject of several rumors and leaks, the device is expected to be made official on September 6.
It'll probably be north of $250
Too bad it does not pass to my standards. Although the phone's good but it wont excel against those powerful and strong competitors (Samsung, Blackberry, etc.)
lmao, you want some kind if new battery techbology? you cant put big battery in a small phone... When will u understand this. Need ratios. So i wouldnt be suprised if this phone comes at 5.5 or 5.7 display even.