AnTuTu scores suggest iPhone 12 chipset is downclocked, GPU is slower than on the 11-series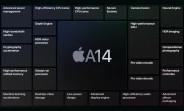 Yesterday we saw the first AnTuTu scores from the Apple A14 Bionic inside the iPhone 12 and 12 Pro. Now results have come out for the same chipset, except this time powering an iPad Air (2020) and they are much higher.
In the past we've see X versions of Apple's chipsets used in iPad Pros, e.g. the A12X had two extra large cores and a beefier GPU. But as far as we know this is not the case with the new Air and the iPhone 12 series, both use the standard Apple A14 chipset. There is an Apple A14X on the way, but that chip is reportedly intended for the new MacBooks.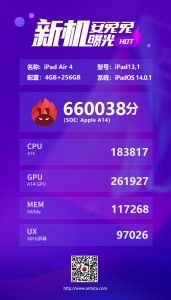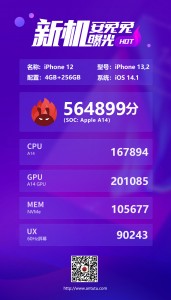 AnTuTu tests Apple A14 chipset: iPad Air (2020) • iPhone 12
AnTuTu doesn't list the CPU and GPU clock speeds, however judging by these results the chips inside the iPhones are clocked lower than those inside the iPad. It's not a huge difference but it's there.
Notice that the iPhone 12 actually scores a little lower than the iPhone 11 Pro in the GPU benchmark, even though official Apple numbers say that the Apple A14 GPU should be 8% faster than A13's. That may be true for the iPad, in fact it scores are 20% higher than the iPhone 11 Pro, but the lower clocks have put the iPhone 12 series in a tough position.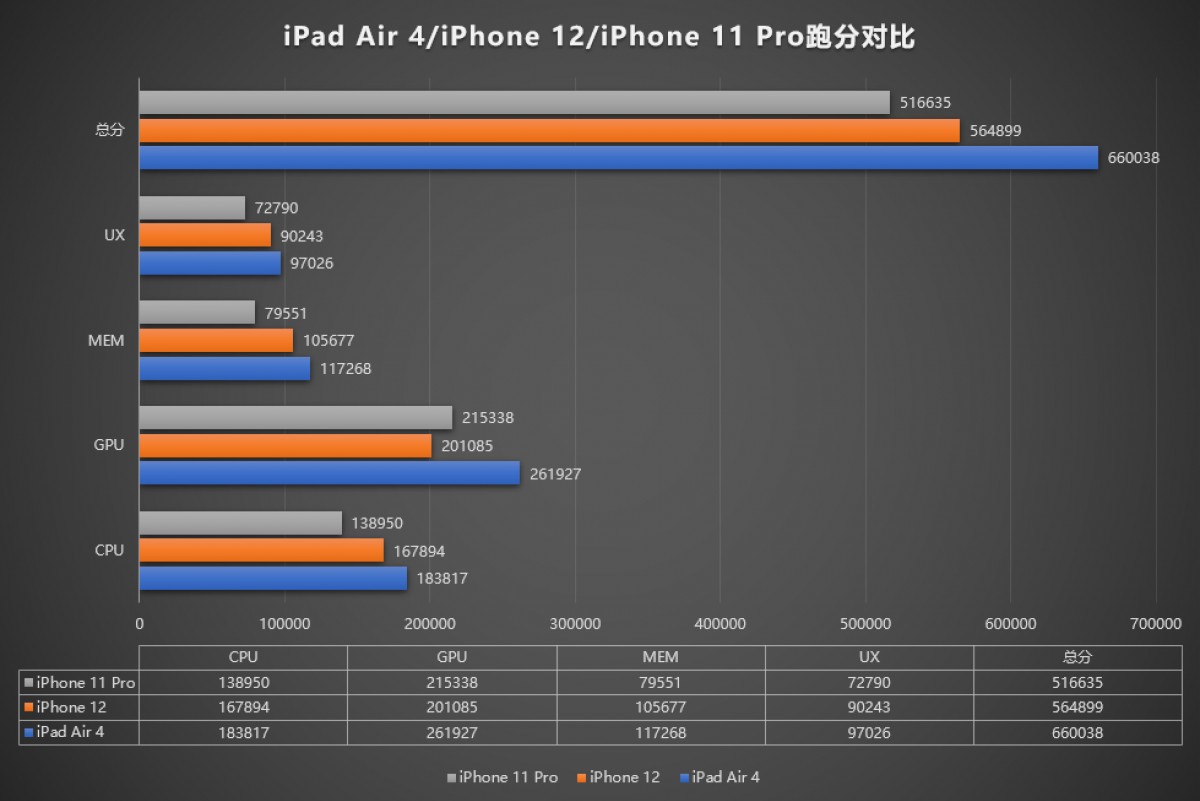 Note that both the iPhone 12 and the iPad Air (2020) that were tested have 4GB of RAM and 256GB storage, so memory shouldn't have affected the results. Both screens run at 60Hz too, same for the 11 Pro.
Apple's chipsets have grown quite large, the A14 has 11.8 billion transistors. Even though it's built on a 5nm process, it's a hungry beast and so Apple probably had to dial back the frequencies due to heat and battery endurance considerations. The larger iPad has a larger battery and more metal to dissipate the heat.
J
Apple a chip is strong but beating snapdragon by a mile is totally not smart to say period
?
Apple's decision to remove the charging brick "for the environment" is clearly a PR narrative. They just want to reduce the manufacturing cost (and also shipping cost since it's lighter without the charger). They tried to bui...
?
Is that why this throttling mess averages around 40fps in a game whereas note 20 ultra runs at 51 fps?
ADVERTISEMENT