Apple's annual Worldwide Developers Conference is about to start tomorrow and as usual, it's a big industry event - one, which has seen the announcements of new iPhones, new iPods and iOS versions in recent years.
Eye-witness photos of the Moscone West convention center, where the event is held, show the place is being rigged up for tomorrow's event. And the new banners confirm the highlight of the opening Keynote will be iOS 6, the next iteration of the mobile OS.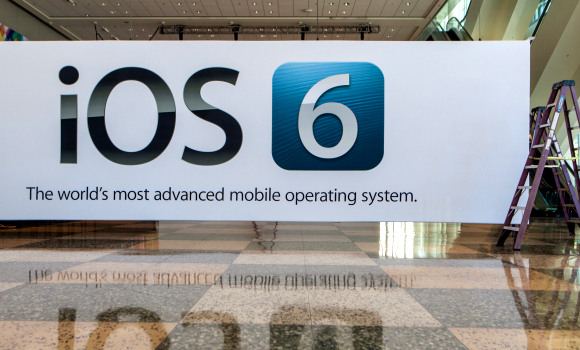 It's good to know we'll be getting another major release, but bear in mind the final version won't come out before fall. Perhaps we'll see several beta versions come out before that to give us a taste of what's coming. We have a small roundup of the stuff supposed to go in the new release, but there will surely be a lot more.
What's even more interesting is the things that were left out of the banners. Rumors suggest we might see certain developments in the MacBook series - unveiling of a refresh or even a complete discontinuation of the Pro series, making the Air the single MacBook in the lineup. Another expected debutee would be the final version of Mac OS Mountain Lion.
But whatever it is, you can be sure we'll be here covering it for you as it happens, so stay tuned. The event's keynote starts Monday, 6 p.m. London time.
Check out more pictures of the Moscone West convention center - in the link below.
Source
D
Can You suggest me any player that doesn't lags while playing 7GB 1080/720p MKV file????? or any FLAC player? I am sure You can't :(
B
Young and cocky...boy I learned COBOL and programming when u still a baby...limbi was the only place to buy a 386 machine , mmx tech just introduced to technology...so don't tell us what your mobile can do, it still long way to go you just middle ...
s
ios 6 very nice but wait till android "v5" "dark chocklet" it has triple the advantage of ics.. good to rool out by android it really attract android users bec unbelivable features..... for example 1-voice unlock, 2-new icons...
ADVERTISEMENTS