The long standing legal battle between Apple and Google owned Motorola Mobility has come to an end, with both Apple and Google agreeing to dismiss current lawsuits against each other.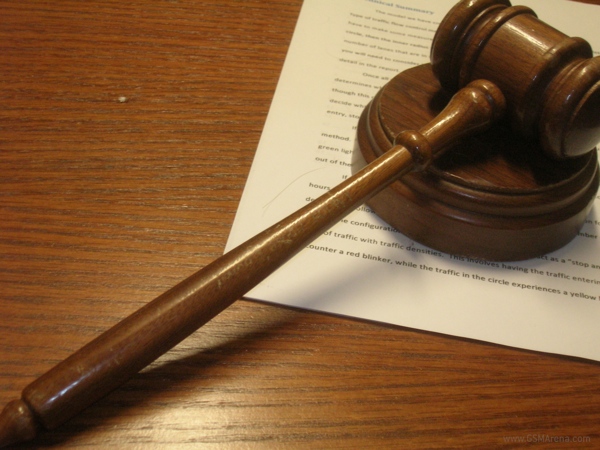 In a joint statement released by the two companies, they said "Apple and Google have agreed to dismiss all the current lawsuits that exist directly between the two companies." They also said that "Apple and Google have also agreed to work together in some areas of patent reform. The agreement does not include a cross license."
Apple and Motorola first went at each other back in 2010, with Motorola suing Apple for infringing on some of its 3G patents and Apple suing Motorola for software related patents. Motorola even managed to get a temporary ban on 3G iOS devices in Germany in 2011.
The same year, Google acquired Motorola Mobility, which was largely seen as a move to get hold of Motorola's vast patent portfolio to strengthen Google's position against lawsuit-happy rivals such as Apple. It is believed, though, that the patents weren't as useful to Google as the company had hoped they would be and not really worth the $12.5 billion it paid. Earlier this year, Google sold Motorola Mobility to Lenovo for $2.91 billion.
In 2012, the Apple vs. Motorola case was dismissed by Chicago court saying neither companies had sufficient evidence to prove their point. The case was revived last month as part of a Federal Appeals Court decision.
It would have been better to see the two companies agree on a cross licensing their patents. However, the fact that they decided to drop all pending lawsuits between them is still overall a good decision. This does not, however, affect the Apple vs. Samsung legal battle, which will continue as usual.
?
Nor did I ever claim or imply that I think Samsung is perfect....With Apple it's like sometimes they just flaunt "sinister". And Obviously you are not the only to rag on Samsung's design. They are people that rag on every device. Tha...
?
It's not bias if it started from me simply pointing out your bashing and you got upset. They way you bashed in reply to me internally was you being upset. And I also noticed almost everything I posted kept re-posting for some odd reason. My repl...
D
But that's the thing. It's not just ME bashing Samsung's inability to adapt & change with the times. They have great tech & SW, albeit a bit bloated, but their devices seem to deliver an overall positive user experience. They shouldn't...
ADVERTISEMENTS