Despite the continuous decline of the tablet market in recent years, there are a couple of OEMs still doing fine, especially on Chinese soil, according to IDC. The OEMs in question are Apple, Huawei and Xiaomi.
Apple feels exceptionally comfortable in this market as it holds a whopping 42.9% share with about 2.28 million shipped units in Q1 2019. That's more than the next four companies put together. Huawei takes the second place with a not-too-shabby 27.1% market share and about 1.44 million tablets.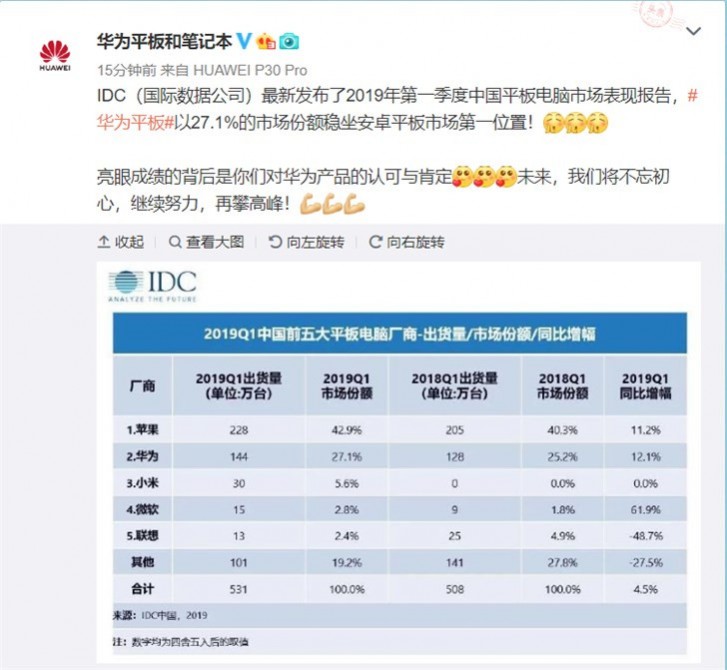 The third place is taken by Xiaomi with just 300,000 units, which accounts for about 5.6% of the whole tablet market in the world's most populous country.
O
Yes. Look it up. They have released tablets with snp 820, 835, and 845. They are just not that into it, proven by the stock which is always empty at their stores.
?
Has Samsung ever released a tablet with a current top end chipset? I thought they always lagged the phones somewhat.
?
I think it's because Android tablets don't have an a tablet OS. iPads have their own version of apps an their own OS. Especially now with the separate iPadOS.