It was only a month ago when we told you that Apple and Samsung share 99% of all profits in the market for mobile phones. Today we have a new report for you, which breaks down the smartphone segment in a similar fashion and, unsurprisingly, the numbers are again favorable for the two rivaling giants.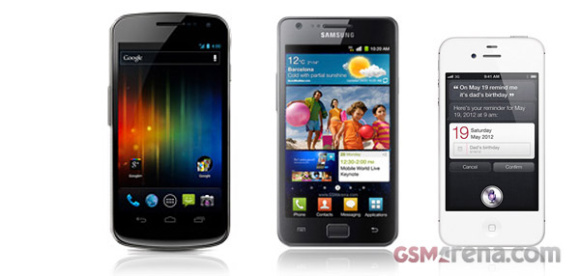 According to ABI Research, Apple and Samsung have captured 50% of the global smartphone market. What's even more impressive is the fact that the two companies share 90% of the generated profits in the segment for the same period.
The main question, which ABI Research report has posed is which manufacturer will sweep in and take the third place. Nokia and RIM seem to be neck and neck here, with important announcements in the pipeline for the second half of this year. Sony is also showing ambition with the recent string of budget friendly announcements, and so are the two Chinese giants, Huawei and ZTE.
All in all, it looks like the second half of this year will be more than interesting. Hit the source link for more curious numbers and feel free to tell us about your predictions in the comments section.
?
The Beatles have split up? When did that happen?
D
Well done to Apple and Samsung. I heard that the Nokia Windows phones are doing quite well in some countries, especially in US. HTC One X is also getting good response in a few markets. This shows that the smartphone segment is getting more and ...
ADVERTISEMENTS