The previously leaked Apple AirPods have been officially announced at the company's big event today. They are truly wireless earbuds, following in the footsteps of only a handful of other such products - things such as the Bragi Dash, Earin, Samsung Gear IconX, as well as the recently unveiled Jabra Elite Sport and Bragi The Headphone.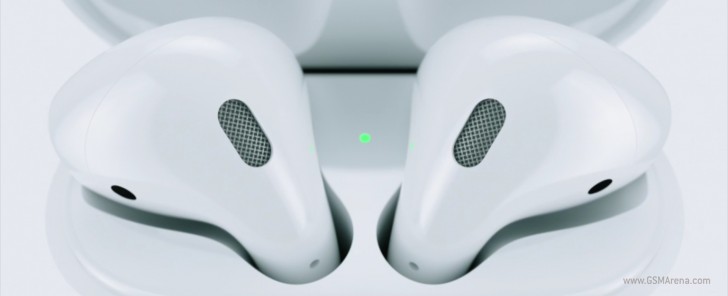 Like all of those earbuds, the AirPods come with absolutely no wires, not even to connect the buds between themselves. The AirPods have Apple's new W1 chip built-in, dual optical sensors so they only play when they're in your ears, dual accelerometers (which detect touch to activate Siri when you double-tap), as well as a couple of microphones each.
Akin to similar products, they come with a special battery-charging case. The battery life should be around five hours per charge, and the case apparently provides 24 hours worth of charges.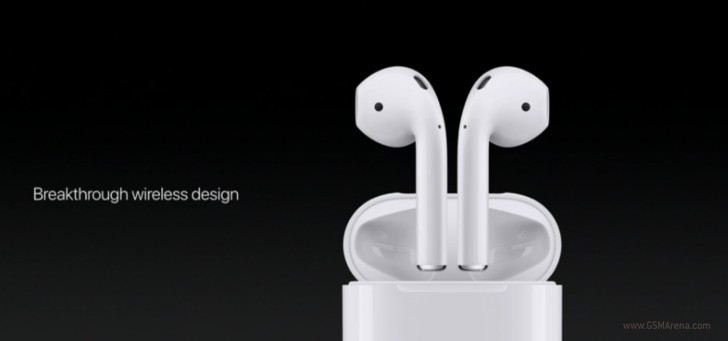 Unlike Bluetooth headphones, these require no pairing procedure. Once you open the lid of their case, a "Connect" prompt will simply appear on your iPhone, and once you tap that you're set. Furthermore, iCloud is used to let every one of your Apple devices know that you have a pair of AirPods. A proprietary wireless connection is used, so the AirPods will only be compatible with Apple devices running iOS 10, watchOS 3, and macOS Sierra.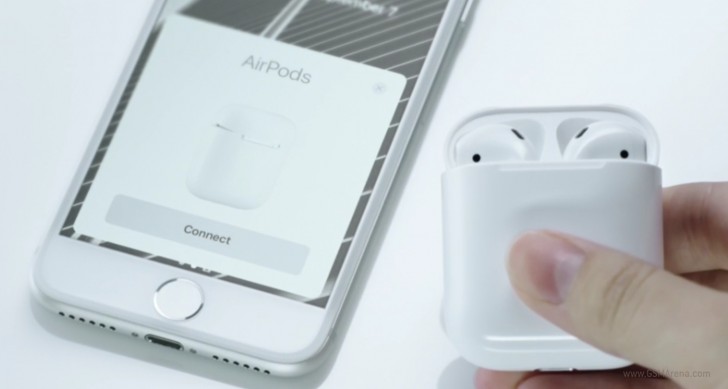 The AirPods will become available in late October for $159. That price is very competitive in the nascent market of truly wireless earbuds, so Apple could end up selling quite a few of these. Obviously compatibility with non-Apple devices would have helped even more.
?
headset nice bluetooth, i think its a bad design very awful, pls change the designed.
E
Everytime i get new iphone (not this time), like a lot of people, I just ignore the their 3.5mm headphones for these reasons: 1. The shape and material of their headphones hurt my ears in prolonged use. 2. Earbuds are not reversible. (not g...
m
i have only one question. if these Airpods are good, why apple haven't replaced the old one and put them in the pack of 7. in current situation you have to buy a device thet can't use old 3.5 mm jacks headsets and have a 3.5 mm headset!!!