Apple announced its financial results for the fiscal Q2 of 2014. The Cupertino giant beat the expectations by posting net profit of $10.2 billion, or $11.62 per diluted share from $45.6 billion of revenue.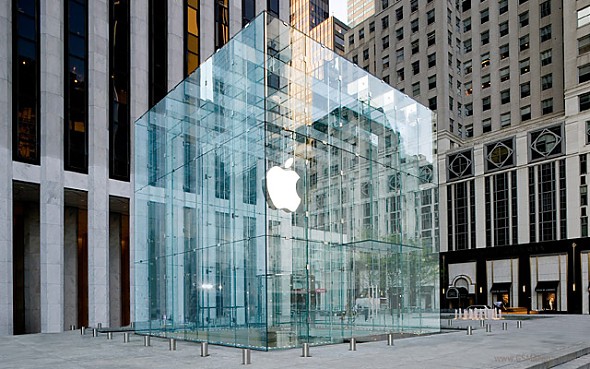 The above results are higher than the $43.6 billion of revenue and $9.5 billion of profit for the same period last year. Apple's gross margin was 39.3% - up from 37.5% a year ago. Two thirds of the company's revenue came from international sales.
The strong financial results were achieved thanks to stellar iPhone sales. Apple moved 43.7 million smartphones in Q2 – up from 37.4 million for the same period last year.
Sales of the Apple iPad however didn't fare so well. The company moved 16.3 million slates – down from almost 20 million sold in the same quarter in 2013. Mac and iPod sales were 4.1 million and 2.76 million respectively.
Apple also annoucned that it will make a seven-for-one stock split on June 1. The board also upped its share repurchase program to $90 billion – up from $60 billion.
Going forward, Apple expects the revenue in fiscal Q3 2014 to reach between $36 billion and $38 billion. Gross margin is expected to remain between 37% and 38%.
A
Android devices still have delay issues unlike ios. Apple do more with less. E.g Apple needs only 1gb ram to run any powerful app while android devices make use twice this to achieve same results. Thats the power of IOS.
?
Really? Have you heard of the third biggest smartphone maker in the world - Huawei? Are they barely staying afloat? Their profit last year grew with 36%,a lot more than the single digit growth of apple's profit.
A
"Unline android, you can install apps" ???? Come again please Sir..