Apple announced its financial results for Q4 of the fiscal 2014. The Cupertino giant took home a quarterly net profit of $8.5 billion or $1.42 per diluted share from $42.1 billion of revenue. Its gross margin for the quarter is 38%.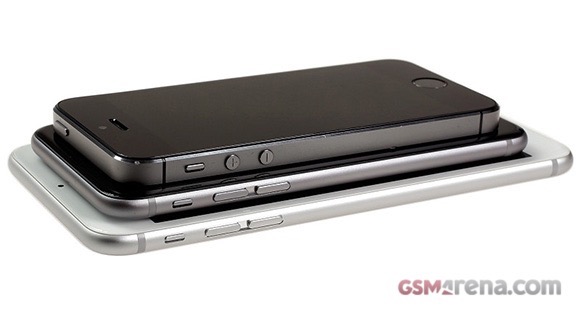 The above result is an improvement over the $7.5 billion of net profit from $37.5 billion of revenue for the same quarter last year. Gross margin for last year's quarter was 37%.
Unsurprisingly iPhone sales were the main driving force behind the stellar financial performance. Apple moved 39.2 million smartphones - up from 33.8 million for the same quarter last year.
Mac sales impressed too. An impressive 5.52 million computers were sold - way up from the expected $4.9 million.
Sales of Apple iPad however, weren't so impressive. Cupertino sold 12.3 million slates - down the projected 13.1 million. Apple sold 14.1 million tablets in the same quarter last year.
Apple's guidance of the next fiscal quarter is expectedly optimistic. The manufacturer expects revenue in the range of $63.5 and $66.5 billion and gross margin between 37.5% and 38.5%.
The above guidance should hardly catch anyone by surprise, as next quarter is going to include the holiday shopping season. It will also mark a full fiscal period of iPhone 6 and iPhone 6 Plus retail availability. The new iPad Air 2 will also likely help Apple's cause.
?
yeah and while you are at it - assembly plant's 14 hour work day too...so its unhealthy
D
"...and more environment friendly and Apple likes that." Dude... check your facts. This is completely untrue.
G
Sure the average consumer wants an average phone.. Not sure the average consumer wants that average phone for a premium price..