It's time for another research. It is about the most popular mobile application stores and is done by Distimo.
The first and more important thing is the Apple's App Store generates six times more revenue than the Android Market. The calculations are done over the 200 top grossing apps. The App Store on the iPhones is still earning four times more than the Android Market, while the one on the iPads is doing twice as good as the whole Market.

The in-app purchases are gaining lots of popularity too - half of the revenue from those 200 top grossing apps in the App Store comes from in-app purchases, while the Android Market's share is even bigger - up to 65%.
The Chinese App Store downloads have grown a lot bigger compared to January this year. Check the picture below, it compares the US and the Chinese downloads.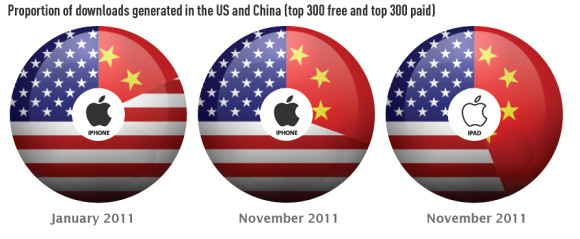 Finally, the Windows Phone Marketplace is now the fourth largest store - its total number of available games beats the one of Amazon's Appstore, the Ovi Store and the BlackBerry App World.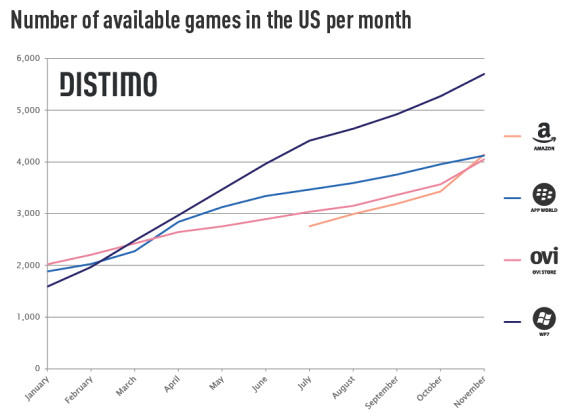 So, the Android's Market might be catching up with the App Store, but the Apple's platform is still the most profitable one for the developers.
?
so it costs millions of dollars and takes thousands of hours to make an app? LOLOLOLOLOLOLOLOLOLOLOL... I think you need to rephrase that. And crapple users can get unpaid apps too. Dont you dare try and peg that only on android users. The samse coul...
?
Popularity does not mean crap
?
Just because you don't have true multitasking doesn't mean crap.
ADVERTISEMENT