Apple is commemorating the World AIDS Day in a big way. The company has partnered with (PRODUCT)RED to give part of the earnings for the next two weeks to the Global Fund to fight AIDS.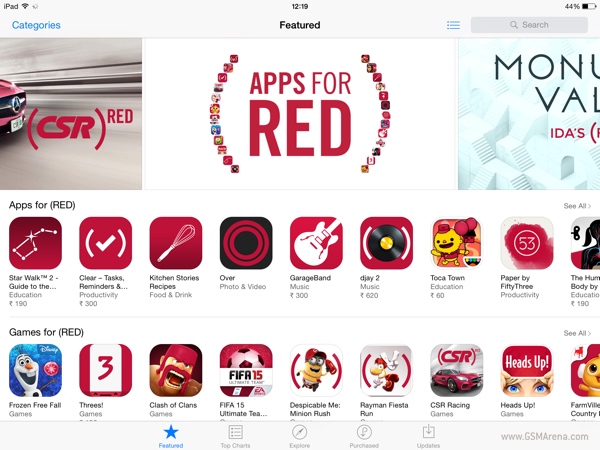 If you open the App Store today, you'll notice it has all turned red, with many of the top apps now sporting new red theme icons. This is not just a visual effect but these apps also sport new content. For example, the popular indie game 'Monument Valley' has a brand new level that can be purchased as an in-app purchase. All the money you spend on these apps for the next two weeks till December 7 will go to charity.
Other than that, Apple also has special things planned for this Black Friday (November 28) and World AIDS Day (December 1). On November 28, you will get a special (PRODUCT)RED gift card on purchase of select items, which you can then use to purchase other stuff from Apple's online stores. Apple will also make a donation for every purchase you make.
On December 1, every product sold by Apple will contribute a donation for the fight against AIDS.
You can find out more about it in the link below.
D
so whats next, apple will be going pink for breast cancer donations?
x
Because AIDS/HIV is around the world since the 1600's and still no cure, only preventions, thus a threat to humanity. Other diseases you mention are just the latter of the scene. Organizations had been built throughout the centuries long before this ...