Last year Apple held a small meeting for select media to basically confirm that it is working on a new Mac Pro. This was brought on by growing complaints with the Mac lineup, especially the Pro line, which constituted the MacBook Pro that had a disappointing launch and the Mac Pro, which, now five years old, is thoroughly outdated.
A year after that meeting, Apple once again held a small meeting for media where once again it reaffirmed its commitment to the Pro segment. It was during this meeting that the company confirmed that the new Mac Pro will be coming in 2019.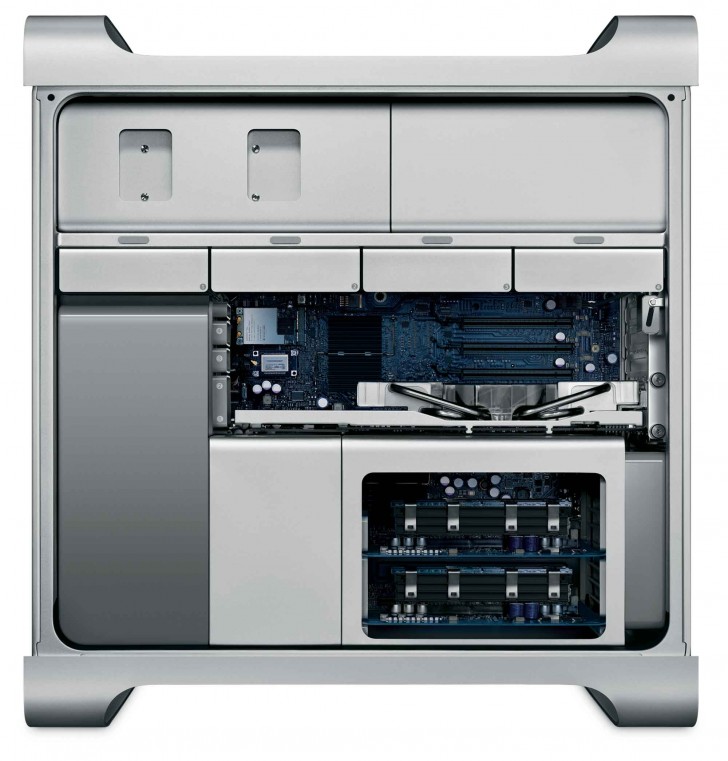 2012 Mac Pro, now a distant dream
Apple also took time to elaborate on the how it is going about the development of, not just the Mac Pro but the Pro lineup of Mac products in general. The company clarified that it now has a Pro Workflow Team that essentially has hired experts from various professions such as visual effects, video editing, 3D animation, and music production. Apple then creates real projects with these professionals and works with them through the process. During this, the company learns what pain points these people have during their workflows and the two then work together to solve those. And it's not just doing this for its own set of software but also working with third party developers to make the overall experience for pro customers as smooth as possible.
As for the Mac Pro itself, Apple didn't say much about it. A degree of modularity is expected from it but to what extent is unknown. The 2013 Mac Pro was a marvel of engineering, until both consumers and Apple realized that the machine was essentially stuck as it is and the design wouldn't allow any kind of improvements down the line. Which is why five years later, the only change that product has receive is a modest price drop. Mac Pros used to be modular, almost PC-like back in the day and a lot of people want Apple to go back to the good old days. Whether it will, especially in the age of Thunderbolt and eGPU, remains to be seen.
For the full rundown of everything that happened in the briefing, check out the source link below.
c
Apple's definition of what qualifies someone as a Pro user: - hipster - goes to starbucks and puts out iPhone, iPad, Macbook / Macbook Pros all over the place - buys new iPhone at least once every 2 years - buys new iPad at least once every 3...
V
As I remember most Pro line up Is big failure, which stupid design choices and lack of modularity, no wonder it was dead, it is closed ecosystem, forget about modularities just go to Windows and into me this Apple nonsense