Yesterday a report claimed Apple would hold an event on October 27 in order to unveil long overdue new Macs. And today the company has confirmed the date, adding the invite you can see below to its Events page.
The "hello again" text is clearly a reference to the introduction of the first Mac with the word "hello" in 1984. Does this mean this launch is going to be as big as that one? We'll have to wait and see.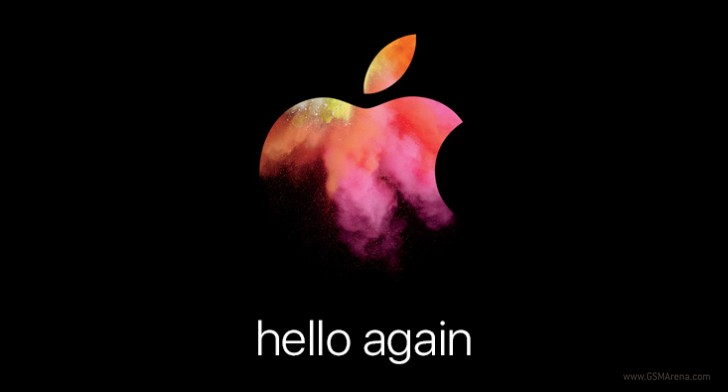 Rumored features for the new MacBook Pro include a touch-enabled OLED strip above the keyboard which will replace the function keys, Touch ID fingerprint recognition built into the power button, and a reliance on USB Type-C ports. Hopefully the overall design will be refreshed too, as it's become quite stale after a few years.
The iMac and MacBook Air may be getting updated too, with the latter perhaps dropping the smaller 11-inch model. We could also see new iPads at this event, though based on the lack of recent leaks for new Apple tablets it's rather unlikely.
absence of 3.5mm jack is the new "NEW" language of apple...
The "lightning" works to more things as earpods
So, Apple, you will opt for USB-Type C, as you wanted this thing to happen, you invested maximum numbers of your engineers for this but won't opt USB-Type C for your new iPhone. Just think about it... Having USB-Type C on iPhone and all App...