Apple may finally be warming up to fast charging. Technically, the iPhone 8 and X support fast charging, but actually finding a charger to pull it off is trickier than it should be – not to mention costly.
Going forward, Apple may start providing 18 W chargers with a USB-C port and a USB-C to Lightning cable. Chargelab has created 3D renders of that charger based on info from Apple's supply chain.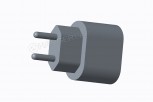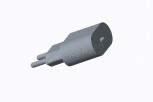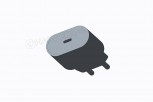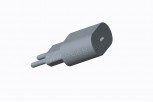 3D renders of the USB-C fast charger for the upcoming iPhones
It deviates from Apple's current square-ish designs, but looks pretty standard. Speaking of, Apple will reportedly use the USB Power Delivery standard, which is also used in MacBook chargers.
Besides faster charging, there are more advantages to this move. For one, you'll get a cable that can connect your Apple phone to your Apple laptop.
P
But they're still using Lightning as connector for the iPhone end of the device. Of course, if they used USB-C on both sides they can't milk $$$ in royalties from using the Lightning connector.
F
They're moving everything over to USB-C. That's not forcing a ton of adapters on their users, that's simplifying connectors for their users.
S
dat's ofcourse crapple stupid idea again whats the point doing it?? crapple owners has now 465 various adapters.. great money maker..