Straight off the bat, you should definitely take this info with a grain of salt for more than a few reasons. The most obvious being Apple's legendary secrecy when it comes to its future releases. And then there is the fact that the original source - leakster CoinX on Twitter has a fairly short track record. Relatively speaking, of course. Then again, the same source did successfully pinpoint the iPhone XS/XR naming last year and also revealed the existence of a 10.5-inch iPad Air. That being the case, if you choose to believe in that particular crystal ball, here is the vague statement:
"Pro" for iPhone? Crazy naming schemes over the past few years.

— CoinX (@coiiiiiiiin) August 10, 2019
Entertaining the notion of "Pro" appearing in this year's iPhone naming, there are actually a few ways we can imagine this going down. As per the current state of the rumor mill, there should be a total of three iPhones this year - direct successors to last year's iPhone XS, XS Max, and XR. Apple could then go with iPhone Pro (5.8-inch) and iPhone Pro (6.5-inch) for XS and XS Max successors. Definitely less confusing on a pure name basis and effectively putting the iPhone line perfectly in sync with the iPad one title-wise. As for the XR, it would end up as the regular iPhone (2019). Then again, if the "R" is deemed important enough, the trio could just as easily be dubbed: iPhone 11R, iPhone 11 and iPhone 11 Pro. Still pretty logical.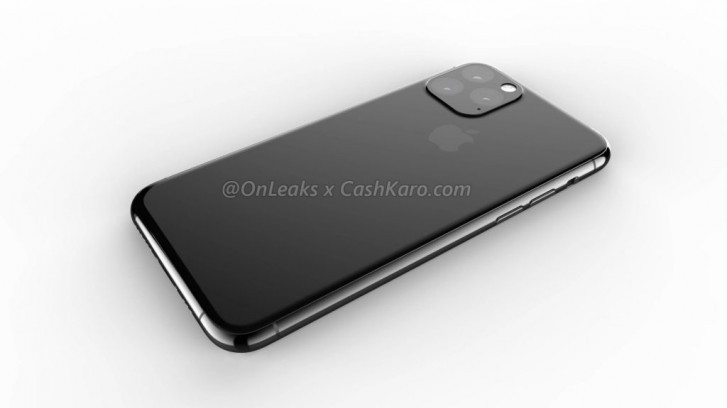 Previously leaked iPhone 11 render
Naming aside, since the 2019 iPhone line should be a minor upgrade over the current one, we do have quite a bit of other plausible info on it already. Or at least as plausible as Apple info can be. The fronts of the phones should remain largely unchanged, which not only includes display diagonals, but also technology - likely AMOLED on two of the variants and IPS on the "R" one, whatever its name turns out to be. 2020 and 2021 are taunted as years of major change for the iPhone. With alleged flexible OLEDs coming first, followed by Face and Touch ID both hidden underneath the display. This year most changes are expected to be minor, including a slightly improved taptic engine, potential support for Apple Pencil and, naturally, an Apple A13 chipset refresh and iOS 13.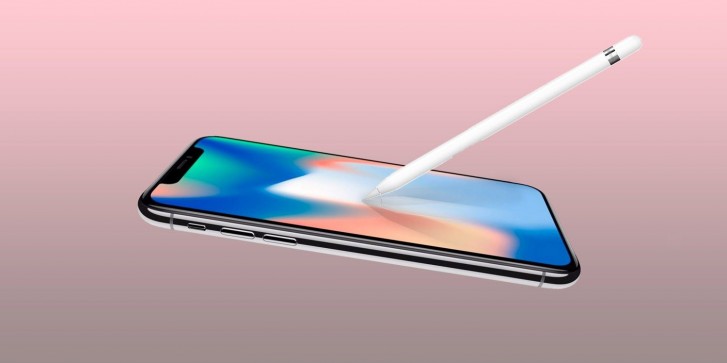 The most notable change is expected to take place in the camera department. The new square camera module on the back of 2019 iPhones is likely going to house the same familiar pair of cameras from this generation, as well as a third - 12MP ultrawide one on the XS and XS Max successors. That seems like a pretty natural step as far as keeping up with competition from the likes of Samsung and Huawei goes. This is also the suggested reasoning behind reverse wireless charging tech making an appearance on 2019 iPhones.
In any case, there's really not a lot of waiting left to be endured anyway. As per a recent SoftBank slip-up of sorts, we are now fairly certain the new iPhones will be out on the market starting September 20. Not exactly surprising given the predictability of the time frame.
r
looks so funny like local phone
?
Your 'conclusion' does not follow from the data given. Most people don't remember or misremember the specific model of their handset long after the purchase.
M
The "Pro" is for Ipone XL 5G 512gb and 6 gb ram
ADVERTISEMENTS