Apple has finally enabled multi-cam support in iOS 13 and iPadOS, a feature that has been available in some form or fashion on a number of Android devices over the years. It's a feature that has been supported on Macs for a while too.
Multi-cam support will be available only on newer devices like the iPhone XS, XS Max, XR and the latest iPad Pro (through iPadOS).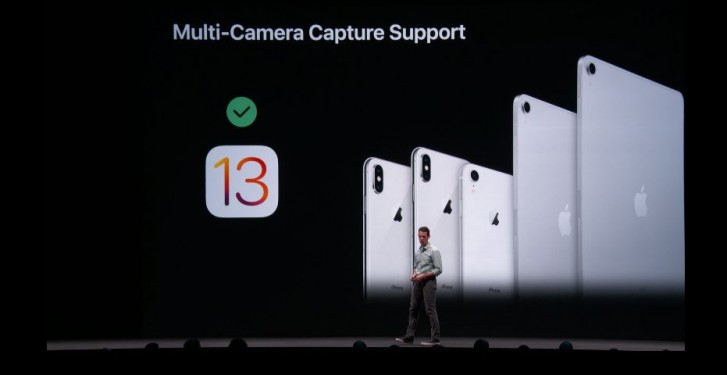 There are also specific combinations you could perform on these devices. You can use both the regular and telephoto camera on the rear of the iPhone, or the regular rear camera and selfie camera. There are even combinations that will allow you to use the TrueDepth selfie camera.
And when Apple unveils its triple camera iPhones later this year, they'll support multi-cam combinations for their ultrawide angle cameras.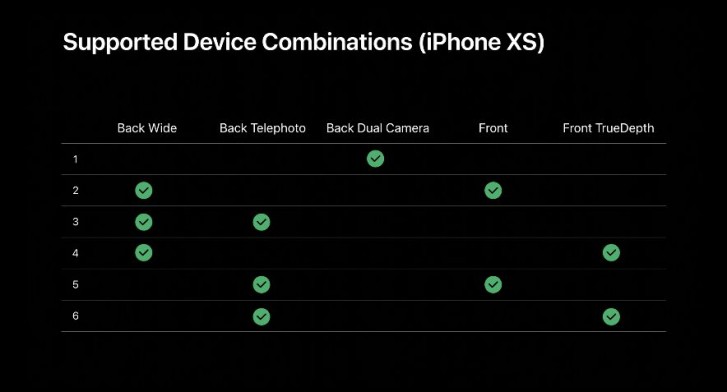 Multi-cam supports photo, video and audio capture from multiple cameras simultaneously. Here's a detailed breakdown of which video resolutions and hi-res stills will be available, at what frames per second and if they'll be binned (oversampled) or not.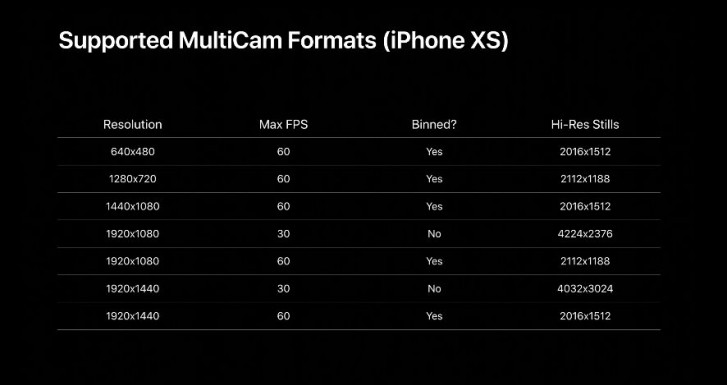 Apple will release the multi-cam API as part of iOS 13 for developers to add the feature to their apps or create new ones, especially for multi-cam capture.
?
It's probably a highly valued issue - yet no one has still answered the very first question in this forum - having it for years now, what have you Android guys been using it for? Or has it been a dormant feature activated just now on purpose as a moc...
Haha funny. Google had it before. So apple stole from google get your facts right. Huawei P20 pro was first phone with 3 cameras then Samsung made a phone with 4 weak cameras when Mate 20pro came with 4 high end cameras. And this april no...
?
Yeah, right... they copied apples patent on the feature. So apple was first, but didnt want to enable it. Gugle just stole the idea from apple, just like they always do.