Samsung got a reduction on the $1.05 billion of damages it was ordered to pay Apple last year. Judge Lucy Koh, who presided over the mega trial ordered a reevaluation of $450.5 million of the initial damages awarded to Apple to take place in a new trial with a different jury.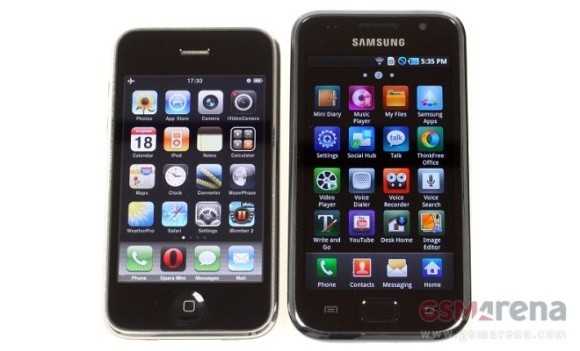 The new trial will involve 14 Samsung devices whose per-product damages from the first trial were found to be questionable. Some of the notable Korean devices include the Samsung Nexus S 4G, Infuse 4G, AT&T Galaxy S II, and the Galaxy Tab.
Having a new trial means that, depending on which way deliberations swing, Apple could receive a larger amount awarded in a judgment, or Samsung might get a break in the amount it owes its rival.
The new trial will not take place until appeals of the current verdict have ended. We honestly can't see an end to the saga in the near future.
b
IBM Simon, Neonoide n1m & Lg Prada.. Google them and you wil know what iphone is made of.. Same old design and that familiar o.s.. yuck!! No expandable memory, no bluetooth sharing with other devices,download only from itunes.. "unsmar...
?
Apple makes Samsung even better flagship Dumb apple
e
and telex machine could send text message aprox. 30y before N95... do you think telex was better than N95?
ADVERTISEMENTS