According to a report in Bloomberg, Apple has halted online sales in Russia. Extreme fluctuations of the local currency are the reason for the drastic measure.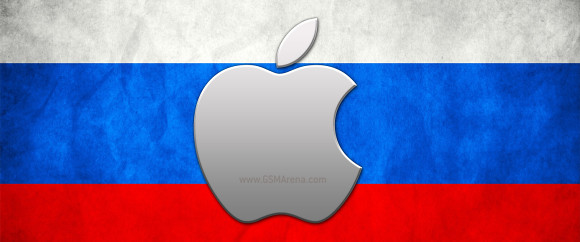 The nose dive of the Russian ruble, coupled with the massive interest rate increase by the central bank in the country have caused the Cupertino giant to review its pricing. In an email today, Apple spokesperson apologized to customers in Russia for any inconvenience.
Analysts find Apple's decision to pull back from Russia for the moment as a wise move. All sales the company realizes will need to be converted in dollars and euros, so a depressed rate will significantly hurt its bottom line.
What time next update for 8.1.2
All companies pulling back and Russia working on their own means exactly that - a closed borders economy, which in turn is exactly what a USSR was a self-sustained closed borders economy. Russia hasn't produced anything worthwhile in decades. That ...
Personally I find it amusing how in your mind there is no middle-ground, you either have to be in a neo-liberal capitalist economy or you have to be in the second-coming of the USSR full-blown communism. But this is not the proper place to have ...