The legal departments of the mobile industry heavyweights have certainly been kept busy recently. And it doesn't look like that this suing storm will calm down any time soon. Now Apple Inc. has filed a counter-suit over infringed patents by Samsung Electronics Co in South Korea.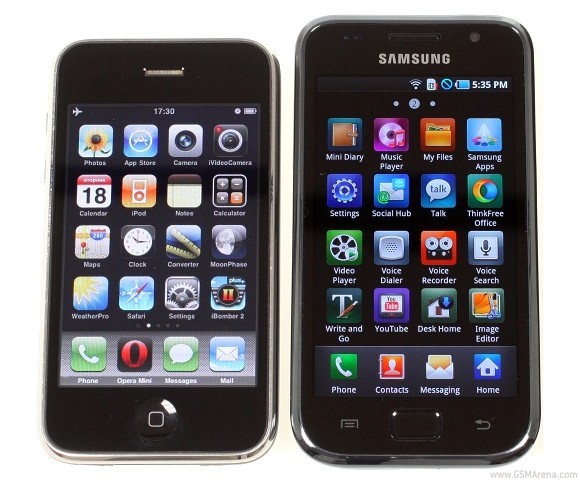 The two companies (two of the largest in the world) have shared litigation punches before - earlier this year Apple had some words about some of the Samsung Galaxy devices being "slavish" copycats of the iPhone and iPad. The aftermath was a patent suit filed by the Korean company against Apple in South Korea, Japan and Germany in April.
Last week during a U.S. court hearing an Apple lawyer said that "highest levels" executives of both companies are in talks about patent litigation. Well it appears that those talks aren't going anywhere for now as patent suits keep flying all over the place.
Apple Korea spokeswoman has commented (or rather repeated an official statement): "It is no coincidence that Samsung's latest products look a lot like the iPhone and iPad from the shape of the hardware to the user interface and even the packaging.".
It doesn't seem like there would soon be an end to these patent wars. But hey strong competition makes the end result far better.
p
Really the retina display is amazing.......
?
in regards to this. Who would care what happens with apple and Samsung other then the companies CEO. everyone copy each other at the end of the day the devices are made in china somewhere. food for thought. How long has apple been making phones? an...
D
well did you see android's fans going rampage on the street? i guess not.. this thing that apple did is like putting fuel into fire.. you already know how much these guys hates apple.. but apples are in for business so they didn't care that this woul...
ADVERTISEMENTS