Apple today announced new features for the HomePod home speaker system. The company improved the Siri voice assistant feature on the HomePod, which gained a few new features. One of them is 'Search by lyrics', which lets you say something like "play the song that goes like this..." or "play the song that goes 'I'm a rebel just for kicks now.'" and Siri will search the iTunes lyrics database and play the relevant song. The feature is currently only available in English.
Another new Siri feature is a much-requested one. Previously, you could set just one timer at a time from the HomePod but now you can set multiple timers all at once.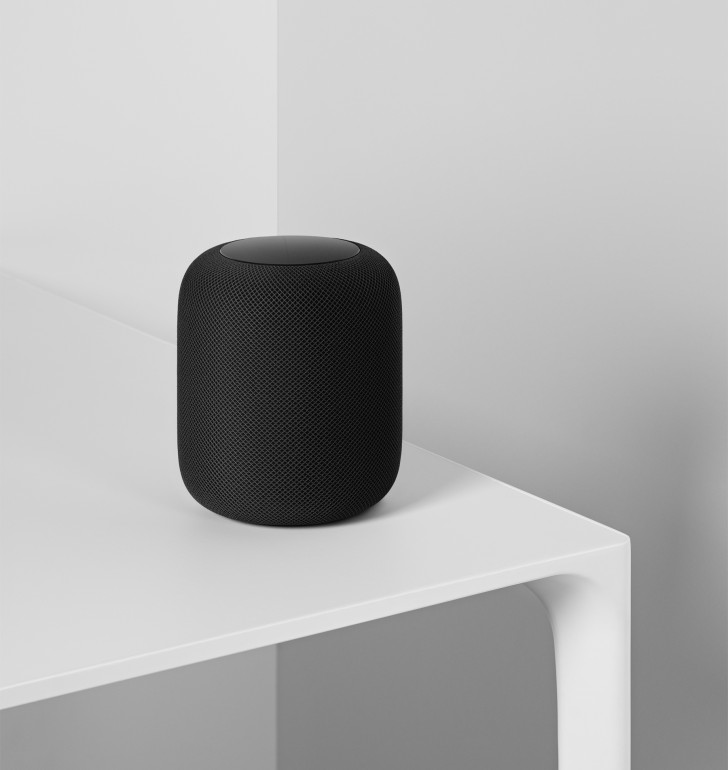 The HomePod will also allow you to make and receive calls. You can ask Siri to call someone and if someone calls your iPhone, you can choose to receive it on the HomePod. You can also ask Siri, "Hey Siri, who just called?" to check for missed calls. Any call made or picked up on the HomePod can easily be transitioned over to the iPhone.
Find My iPhone also makes its way to the HomePod. Just tell it to search for your iPhone and the phone will start ringing.
Lastly, the HomePod makes use of the new Siri Shortcuts feature that is coming in iOS 12. Any routines or shortcuts saved on the iPhone or iPad can be accessed on the HomePod as well.
Apple left out when exactly these features will be available on the HomePod but it's likely it will coincide with the iOS 12 release next week on September 17.
S
Search by lyrics functions via Shazam. The EU has recently approved AppleÂ's acquisition of the U.K.'s music recognition service Shazam. It was for $400m the last I knew. https://9to5mac.com/2018/09/06/eu-approves-apple­-acquisition-shazam/am...
?
Hooray!! HomePod can now "spy" on our activities and conversations and send these data back to NSA & NWO to "arrest" and "charge" us when they feel we did something "illegal" in their eyes!! Orwellian society is here, folks!! (sarcasm)