Apple introduces Smart Battery Case for the iPhone XS, XS Max and XR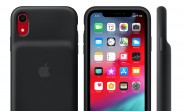 Apple has launched the Smart Battery Case for the iPhone XS, iPhone XS Max and the iPhone XR.
The Smart Battery Case is similar to the one the company launched several years ago for the iPhone 6 and the iPhone 6s, but with a few key improvements.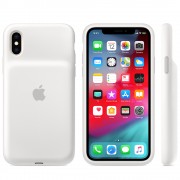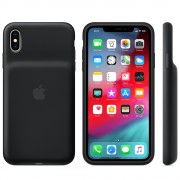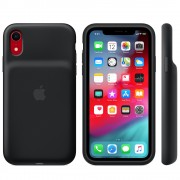 Smart Battery Case for the XS, XS Max, XR
The case includes a built-in battery, which extends the battery life of the phone inside. The case plugs into the Lightning connector of the iPhone and perpetually keeps it charged until the battery in the case drains completely.
The case can then be charged either through the Lightning connector on the bottom or wirelessly. The case supports Qi charging so you can have the phone inside this case and it will still charge wirelessly. The case also supports fast charging via USB-PD chargers.
Apart from that, there are several other design improvements over the older Smart Battery Case. The battery portion in the back now goes all the way to the bottom edge instead of just sticking out in the middle, which makes it look a lot better. The new case also does not have a giant lip on the front, and it has a uniform border around all sides.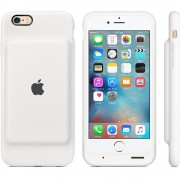 Smart Battery Case for the iPhone 6s
The case has a soft silicone finish on the exterior and microfiber lining on the interior. It's only available in two colors, black and white, for all three phone models. In case of the XS and XS Max, you really don't see much of your phone at all once you put it in the case but the XR case does show a bit of the phone's color through the camera opening on the back.
The Smart Battery Case is priced at $129 for all models.
M
WTF .. Apple are you serious about this shit 😕
V
Lol 129 dollars :D i can buy a smartphone which will last same as that battery case. Really 129? :S
ADVERTISEMENTS