Apple is ready to release the iOS 10 Beta 5 to developers and eager users to test out just a week after Beta 4 came out. This is probably going to be one of the last Beta releases of iOS 10 before Apple releases the "Gold master" build in time for WWDC 2016.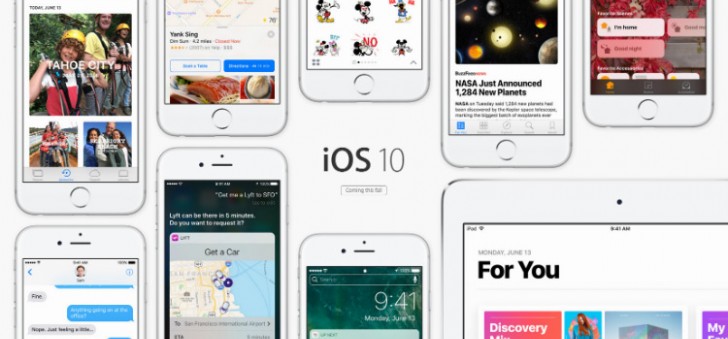 Beta 5 will hit current Beta 4 users as an over-the-air update. You can check a detailed PDF (source below) of what's changed and what the still known bugs are. Here's a handy list for those in a rush.
Apple ID password login is no longer required following a reboot for App Store purchases
New lock sound and enhanced keyboard sounds
Devices will no longer "panic" when using iPhone 6s Smart Battery Case
Third party apps are now able to play Music even if the Music app has been removed
No more dropouts using Bluetooth LE-based hearing aids with an iPhone that's also paired with an Apple Watch
After enabling speaker during a call, subsequent calls will no longer use speaker by default
Pass update banners will no longer fail to show unless previous pass notifications are first cleared from Notification Center
Easier camera launch from the lockscreen
Smaller current date from the homescreen
Naturally, Apple has also cleared numerous minor bugs and has further tightened the screws around the iOS 10 ship.
Source (PDF)
D
Certainly not 'flawless' on ipad. I have to drop back to main screen to slide up 'quick controls' (new with this beta) Newly introduced graphical glitches with quick launch programs bar at bottom of screen. I have found about five others ...