This article is outdated. We have already published a full review.
Wireless activation
Perhaps this is the part Apple put most effort in. Many are probably put off by the dependence on iTunes. Well, Apple has finally made this a lot easier..
You no longer need a computer to activate your iGadget. The moment you turn on your iPhone/iPad/iPod Touch for the first time, you can do the activation and setup process right from your device (a network connection is required of course). After a few simple steps, quite similar to Android's initiation process, you are good to go.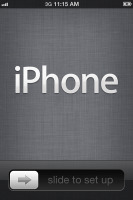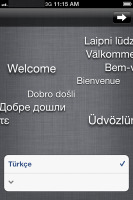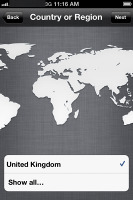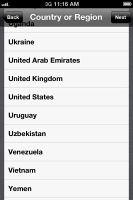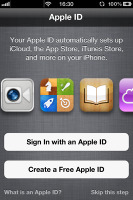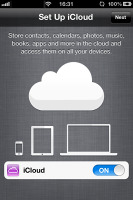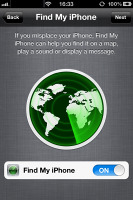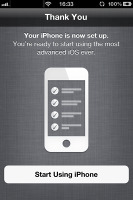 The whole activation and setip process
OTA updates
You no longer need a computer connection and iTunes to install new firmware updates either. Now you can do it over-the-air. The option is in Settings->General->Software Update. Of course, you can still use iTunes on your Mac/PC to do that if your Wi-Fi connection is too slow.
And thanks to the use of Delta encoding, the updates will now come with a much smaller footprint than before when they carried a whole system image. The new update files will carry only the bits that need changing.
Wi-Fi iTunes sync
In case you choose to rely on the traditional computer dependent iTunes sync, you will be happy to know Apple is working to add an option to sync wirelessly. The only requirement is your iGadget and your PC/Mac are connected to the same Wi-Fi network.
Much like with Windows Phone 7, the wireless wync can be set to run automatically as soon as you plug your device to charge.
This feature is currently unavailable in this iOS 5 beta, so we can't share the experience with you.
Another new about the PC/Mac iTunes sync, is that it no longer locks your device during the process. You can continue to use your iPhone/iPad/iPod Touch during the sync process, but you might experience some lag (at least in the beta). Still it's a real improvement.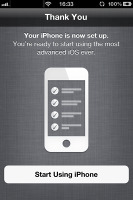 You can use your iPhone even when syncing with iTunes (note sync icon at the top)
So the connectivity has been vastly improved. If you choose to use the iCloud, the only one thing that you may ever need the desktop iTunes is for using the USB mass storage functionality. We hope someday Apple does this more natural.
Accessibility
Apple has added a few new accessibility options that may be helpful even for those who are not actualy disabled. The iPhone may now use the LED flash for alerts and you can assign and even create custom vibration patterns to specific alert events or contacts – much like you would assign a personalized ringtone.