The second beta version of the iOS 7.1 OS is now seeding to all the registered iOS developers. As usual, the newest firmware comes with several changes and bug fixes to enhance the overall performance.
With the iOS 7.1 beta 2, we also get Touch ID and Passcode options in the main Settings menu instead of being buried inside the general menu. There is also a new accessibility setting, which allows you to turn on button shapes.
Apart from that, the animations speed has been increased and the iTunes matching is a lot faster now. The second beta also brings the bounce animation for the control center when it is pulled down.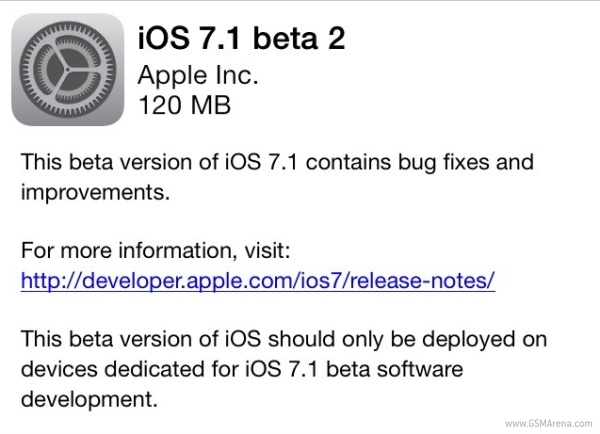 iOS 7.1 now brings the option to minimize the top and bottom header of Safari when the page is actually loading. Apple has designed a new toggle for car display and listing the events in calendar application is a lot easier now.
There is also a new wallpaper for the iPad that comes with the latest beta version. Lastly, the "same default tone" bug from the previous release has been fixed.
Apple has already started rolling out the iOS 7.1 beta 2 update and you will get a pop up notification to update your registered devices.
A
That is not all together true about CDMA while my phone is on the LTE network I can be on a call and search the web at the same time (Sprint)
?
Today's generation is pathetic and weak,worried about using both of their hands to use a phone and says a phone is too heavy when its just 170-190 GRAMS!!
?
What fact?That 5S outsold the s4 and Note 3?
ADVERTISEMENTS