New 8MP iSight
Apple took its due time on stage to describe all the ways in which it has upped its imaging game on the iPad Air 2. Boasting a sensor similar to that of its recent iPhones the iPad has finally moved on from 5MP and is now sitting at 8MP.
Apple claims the iPad Air 2 has an all-new sensor and the image signal processor in the A8X has been improved for better face-detection to keep more faces in focus and offers an improved noise reduction for cleaner images.
The camera can now do burst mode (10fps) and capture 43MP panoramas with dynamic exposure.
The viewfinder is improved courtesy of iOS 8. If you tap to focus the phone will give you control over exposure through an up and down slider. This way you can cleverly add exposure compensation depending on the scene. You can lock the focus and exposure as well but that isn't new.
Everything is on the right side so that it would be easier to reach - switch to front facing camera, HDR and timer are above the virtual shutter and the carousel of shooting modes are below it. You can swipe between time-lapse, slow-mo, video, the default photo mode, square and pano. Finally you have the shortcut to get into the last captured images.
The Apple iPad Air 2 captures good 8MP photos. There's plenty of detail in the image and Apple's trademark mature processing is evident throughout.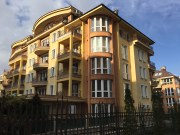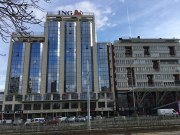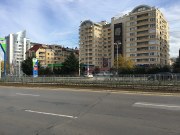 Apple iPad Air 2 camera samples
Colors are warm although they aren't as saturated as those coming from an iPhone. The white balance was correct despite the overcast conditions in which we shot the images and the dynamic range appears very wide from light to dark areas of the frame.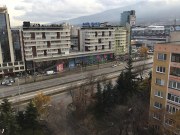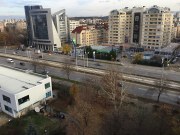 Apple iPad Air 2 camera samples
Everything is sharp and the iPad Air 2 didn't missfocus once in our testing. There is a fair amount of noise, especially in solid colors but it's rendered fine and doesn't take away too much from the detail.
The HDR mode on recent iDevices continues to be unimpressive. The starting dynamic range of the images is quite impressive but HDR doesn't do much to improve it. Shadows are brightened a little but the highlights remain the same resulting in a very subtle (or even weak) HDR effect.
The front-facing camera has been improved as well. It has a wider f/2.2 aperture that lets in what Apple claims is 81% more light. The camera boasts bigger pixels so it's also better in low light. The sensor still has the very low 1.2MP resolution and only 720p video capture.
Here goes a sample. It's not too impressive in terms of the above mentioned resolution but the quality is there. The subject turned out impressively sharp.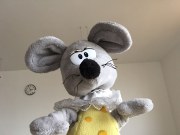 Apple iPad Air 2 front-facing sample
Panoramas on the iPad Air 2 are every bit as impressive as those on recent iPhones. Just like them the Air 2 can go as high as 43MP. Panoramas turn out superb - there's more than enough detail, stitching is immaculate and dynamic exposure ensures that you won't get overblown areas of the image.


Apple iPad Air 2 panorama samples
If you want to further pixel peep you can check out our photo quality comparison tool below.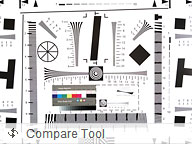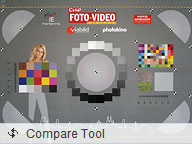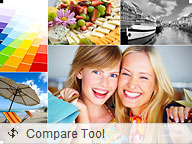 Apple iPad Air 2 in our photo quality comparison tool
Overall the iPad Air 2 marks a steady improvement in imaging for the iPad family. We really don't see a reason to up the resolution any further on a tablet as it isn't comfortable to take pictures or videos with. But if you're willing to try the iPad Air 2 is up to the challenge.
Slow-mo makes it to the iPad
The Apple iPad Air 2 boasts an improved video capture as well. Apple has added slow motion video at 120fps and time-lapse video.
The highest video capture mode is still 1080p at 30fps, sadly there's no 60fps mode. Standard videos are still quite good, we'd say on par with an iPhone 5 in terms of quality. Detail is plentiful and noise is kept in check.
Videos never dipped below 29-30 fps and videos remained smooth through and through. Audio quality in the video is the constant issue we have with Apple devices. You're stuck with mono sound at a lowly 64Kbps despite the iPad Air 2's dual microphones.
You can also check out the Apple iPad Air 2 in our dedicated video comparison tool and compare it to any other device out of the many we've tested.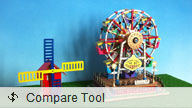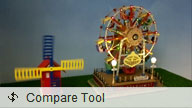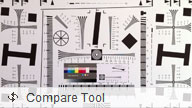 Apple iPad Air 2 in our video quality comparison tool
You can also download an untouched 1080p@30fps.