After the iPhone 6 dummies became famous a little while ago, it's now time for the iPad Air 2 (or iPad 6) dummy to be showcased almost every day. Last week we saw the first pictures of it, and this time around it's actually starred in a video which compares it to the original iPad Air.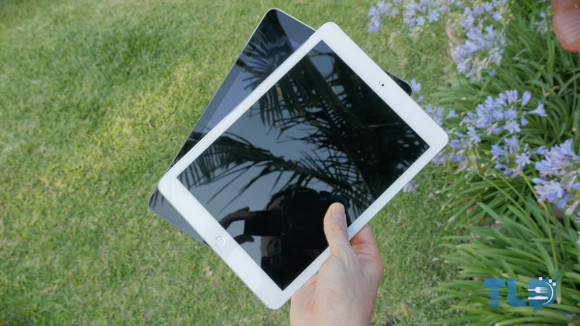 The new tablet will be thinner than the old model, coming in at around 6.5mm compared to 7.5mm. The speakers, while being in the same place, sport a different hole design.
The dummy model is slightly heavier than the iPad Air, but since it's not an actual working device that may not end up meaning much in the end.
As previously noted, the Home button does look like it's hiding a Touch ID fingerprint scanner.
The iPad Air 2 should be released sometime this fall, probably alongside the iPhone 6 and a new generation of the iPad Mini.
?
What would you change about the design? Please, enlighten everyone and the entire company that is Apple, about what you could possibly change in order to improve an already amazing design. I'm begging you to tell!
D
Trying hard to be Tab S.
D
2o1o called..they want their design back...