The new generation of iPads may be as close as a week away but rumors have been trickling in for a while. Yesterday we reported on a number of updates for the iPad Air 2, now it's time to look at some pictures of an Air 2 prototype.
They come from Vietnam and seem to show a dummy used to develop cases. The design seems to be unchanged from the previous generation, which suggests the iPads will not follow the iPhones in shedding last year's design. The new iPhones do take some cues from the rounded aluminum design of the iPad Air.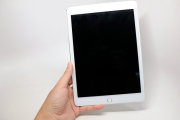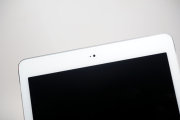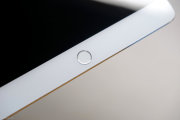 iPad Air 2 front and close-up detail
Close-ups show a curvature on the glass, like iPhone 6's ion-strengthened glass. The Home key is also finally TouchID-enabled, after last year's models missed out on this features.
Reportedly the new iPad Air 2 will measure just 7mm thick, a hair thinner than the 7.5mm iPad Air.
The new iPads will allegedly be unveiled at an event on October 16, next Thursday. They are also expected to improve the cameras, add 2GB of RAM and bump up the storage options (starting at 32GB).
Thanks to Claudiu for sending this in!
?
Wouldn't consider for an upgrade with only such spec. Might upgrade when the 4th generation is available. LOL
x
Even Apple Co-founder Wozniak doesnt like this...