Same old 5MP iSight snapper
The Apple iPad mini 3 keeps the camera from the original iPad mini - a 5MP shooter that can record 1080p video. The front-facing FaceTime camera has not changed much either, it offers the same resolution.
The viewfinder is improved courtesy of iOS 8. If you tap to focus on the screen, the phone will give you an optional exposure compensation slider. You can, of course, lock the focus and exposure too but that isn't new.
Everything is on the right side so that it would be easier to reach - switch to front facing camera, HDR and timer are above the virtual shutter and the carousel of shooting modes are below it. You can swipe between time-lapse, video, the default photo mode, square and pano.
The Apple iPad mini 3 captures uninspiring 5MP photos. There's enough resolved detail in the image, but there samples are really noisy and the noise reduction algorithm, when applied, tends to smudge the fine detail.





Apple iPad mini 3 camera samples
Colors are warm although they aren't as saturated as those coming from an iPhone. The white balance was correct despite the overcast conditions in which we shot the images and the dynamic range appears very wide from light to dark areas of the frame.





Apple iPad mini 3 camera samples
The built-in HDR mode on recent iDevices continues to be less than impressive. The image dynamic range is very good to begin with but the HDR doesn't do much to improve it. Sometimes shadows are brightened up a bit, or the highlights are toned down, but never both, resulting in a very subtle HDR effect.
Panoramas on the iPad mini 3 offers the same quality and resolution as on the iPhone 5. You can take 180-degree samples with resolution up to 11000 x 2500. The panoramic shots have great stitching, good dynamic range, there is plenty of detail, but the noise is high again.


Apple iPad mini 3 panorama sample
If you want to further pixel peep you can check out our photo quality comparison tool below.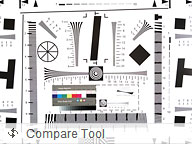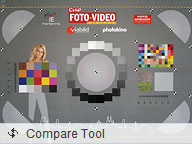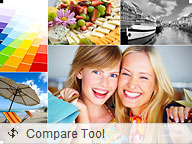 Apple iPad mini 3 in our photo quality comparison tool
1080p video recording and 30 fps
The iPad mini 3's camera records 1080p video at 30fps. Note that the front-facing camera doesn't have enough resolution for 1080p, so you'll have to make do with 720p for video selfies.
During video recording you can change the focus point and zoom, but there's no option to snap a photo (that option was very limited on the iPhone so we don't miss it).
The standard 1080p videos @ 30fps are captured at a bitrate of 17Mbps, which is about average for Androids too. Most disappointingly, the iPad mini 2 continues to capture mono sound (64Kbps, 44.1kHz) just like its predecessor and the iPhone 5s. Why Apple refuses to do stereo sound in video is beyond us.
Other than that, the video quality is good - that is, if you shoot in broad daylight. The videos come out smooth, there is enough detail, but the noise levels are high. Saturation seems to be fine. There's no pixilation or jumpy continuous autofocus, which are our most common complaints for other mobile cameras
You can also download an untouched 1080p@30fps.
You can check out the Apple iPad mini 3 in our dedicated video comparison tool and compare it to any other device out of the many we've tested.