Yesterday Apple unveiled the latest generation iPad Pros - both 11-inch and 12.9-inch models - with a new custom A12Z chipset. And today the 11-inch variant of the iPad Pro for 2020 has been tested on AnTuTu. Now before we explore the scores, let's get a few technicalities out of the way.
Apple's naming scheme might suggest that the iPhone 11 series have a more powerful chipset than the iPad Pro's, because A13 should beat an A12Z (or A12X, for that matter). However, that's clearly not the case.
The iPhone 11's A13 has a six-core CPU and a four-core GPU. The A12X, found in last year's iPad Pros, has an eight-core CPU and seven-core GPU. This year's iPad Pros' A12Z chipset has an eight-core CPU and an eight-core GPU.
Now there are other factors like clock speeds of each core and architecture, but just on core count, it goes A12Z > A12X > A13.
Back to the iPad Pro 11 (2020) on AnTuTu. The tested unit has 6GB of RAM, which is 2GB more than last year's models and is a big deal in and of itself. The new iPad is also running the as-of-yet unreleased iOS 13.4 and has 128GB of storage.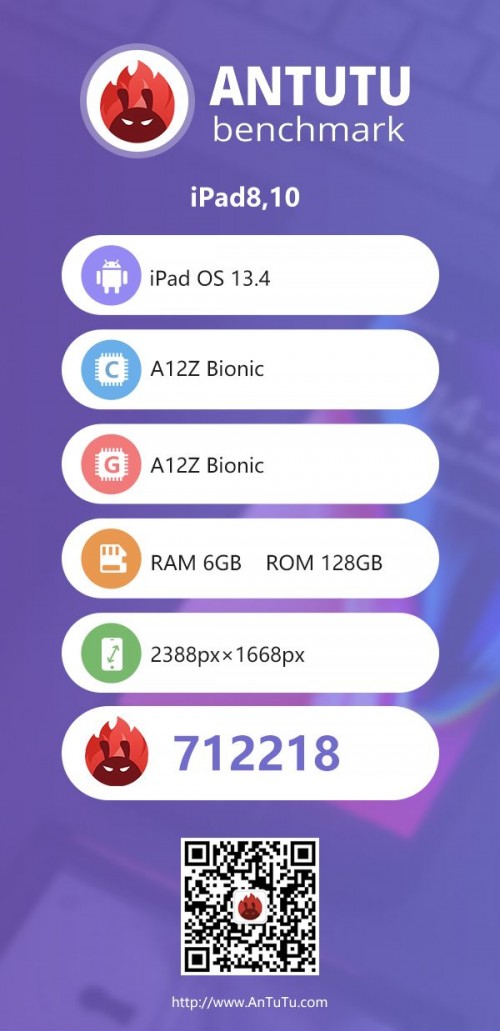 The recorded CPU score is more or less the same as that of an iPad Pro from last year, but the added GPU core has accounted for a 9% increase in the GPU score. This may not seem like much, but the iPad Pro from last year was already a graphics beast. The rest of the scores are pretty much within the error margin of the benchmark.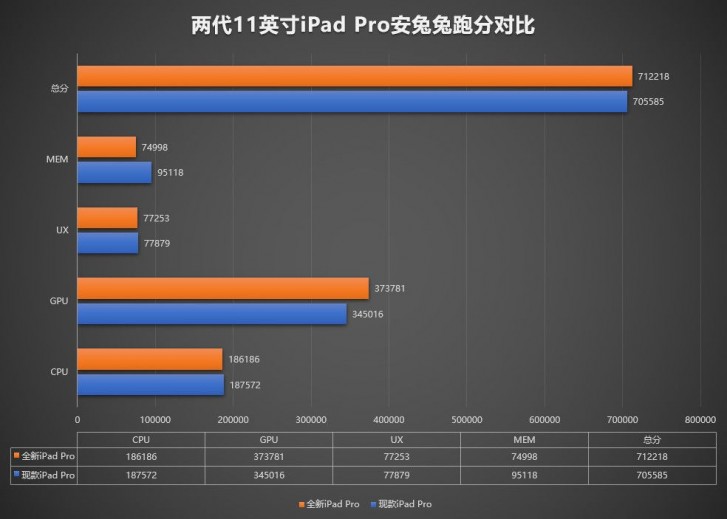 The overall score is also the best AnTuTu has seen - well over the 700,000 threshold. Obviously comparing benchmark numbers across platforms isn't always ideal as there are a bunch of variables, but it's still close to 100,000 more than the Snapdragon 865 rivals on the Android side.
You're looking total ãutïstic.. I clearly said as this forum belong out neighborhood and first world. So I obviously has the right to say any suggestion.. Unless you also can but who cares servants from 3rd world.. I don't need own even d...
P
I think my iPad Pro 12.9 3 gen has smashed this I scored 766286 don't think it's been beaten
F
What data? You didn't provide any statistics to your claims that 50 to 60 percent of devs wants to make apps for pc at all. My articles came from google and from a credible source. Meanwhile, your sources cames from nowhere. Continue your arrogance. ...
ADVERTISEMENTS