Apple's latest quarterly results revealed that iPad sales are declining, but things could change this week. The 12.9" iPad Pro is about to go on sale this Wednesday (November 11) in more than 40 countries.
There will be no pre-order period, the XL-sized tablet will be available immediately at online Apple stores and expand to select retailers and carriers later this week.
The US prices start at $800 for the base model (Wi-Fi only, 32GB storage) and you'll probably want the $170 keyboard and $100 Pencil. Those are the first Apple-made tablet keyboard and stylus and put the "pro" in iPad Pro. An LTE version of the tablet will be available too, of course.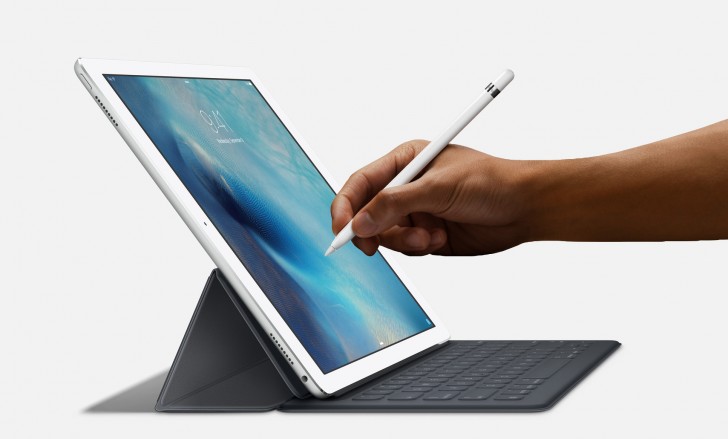 The Apple iPad Pro is going up against the 12.2", stylus-packing Galaxy Note Pro 12.2 from last year but also the enormous 18.4" Galaxy View that launched on Friday.
Here's the list of countries getting the iPad Pro:
Anguilla
Antigua and Barbuda
Australia
Austria
Belgium
Canada
Cayman Islands
China
Czech Republic
Denmark
El Salvador
Finland
France
Germany
Gibraltar
Greenland

Guatemala
Hong Kong
Hungary
Ireland
Isle of Man
Italy
Japan
Liechtenstein
Luxembourg
Malaysia
Mexico
Monaco
Netherlands
New Zealand
Norway
Poland

Portugal
Puerto Rico
Russia
Singapore
Slovenia
Spain
Sweden
Switzerland
Thailand
Trinidad and Tobago
Turkey
UAE
US
UK
Uruguay
US Virgin Islands
?
Or the dreaded console wars of the late '80s to early '00s
P
Don't worry, I've heard of it; I just didn't realize how toxic it really was. The lessons learned from that should be all the more reason we have to unite to stop the war from going out of hand. I'm pretty sure many of us don't want that same war to ...
T
You obviously were not around during the Amiga and Atari ST years...