Apple iPad Pro will be available to order in late October, rumor says
The (literally) biggest device Apple announced last month at its fall event was the iPad Pro. The 12.9-inch tablet is the largest Apple's ever made, and it's still not available to purchase unfortunately.
That, however, may change towards the end of this month. According to certain unnamed sources that are said to be reliable, you'll be able to order an iPad Pro online starting in late October. That said, deliveries will probably start in early November.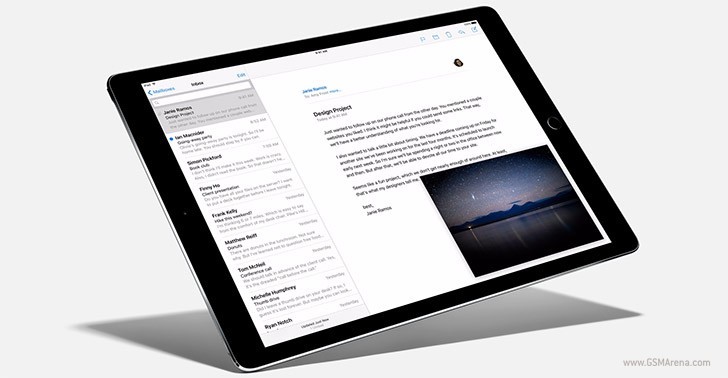 That's also when the iPad Pro will be up for grabs in physical stores, the same people go on to say. The exact same timeline apparently applies to the new Apple TV set top box too: like the tablet, it will be available online at the end of the month, with shipping starting in early November, which is also when it will be found in stores.
D
Nobody in their right mind would choose this overpowered iPad to a real laptop or a hybrid like the Surface Book, unless they're a sheep for Apple.
D
The iPad pro is trying to go beyond being a tablet but it still uses iOS. Which is supposedly not very good. Because it doesn't fulfill the purposes of content creation and is just a consumer device. Surface pro is cheaper, has better hardware, ...
D
It's a Tricore 2 GHz with four (4026 MB if you want to be accurate. may differentiate in a few MB (up to 10) from device to device) GB ram. and the GPU is the monstrous Power VR G6700.
ADVERTISEMENTS