Apple will unveil the next generation iPhones this week – tomorrow, in fact. And it will be easier than ever to watch the show as it will be livestreamed on YouTube (previously, you needed an Apple device or Microsoft Edge). Since there have been numerous leaks about the new models, we have a pretty good idea what to expect – here's a recap of everything we (think we) know.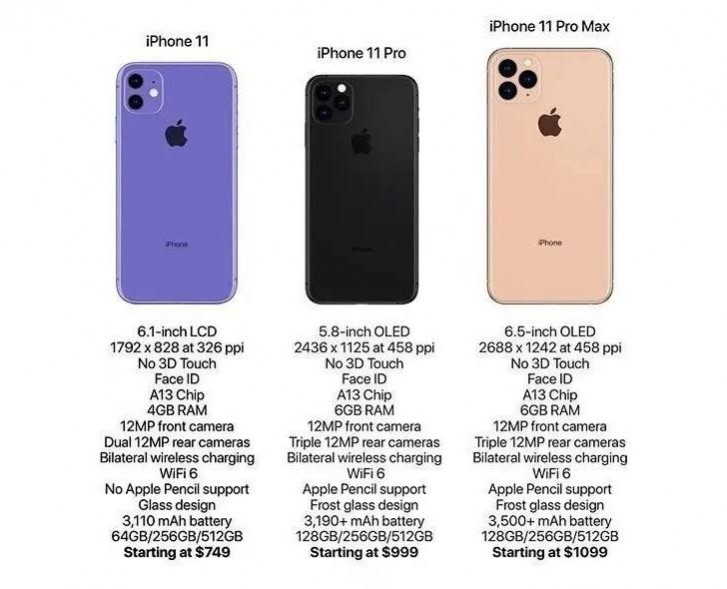 First off, the three models themselves. Apple will release the iPhone 11 Pro and 11 Pro Max as the premium models. They will use OLED screens – 5.8" and 6.5", respectively, same as the XS models – and will feature triple cameras on their backs.
The iPhone 11 will be the successor to the XR with a 6.1" LCD screen and just two cameras. These will likely be the cameras from the current XS phones or at least something very similar – meaning a regular and a tele camera.
The third camera on the Pro duo will sport ultrawide lens (120°), a first for Apple. Those are quite popular on the Android side of the smartphone dividing line – more popular than tele cams lately.
Androids also commonly have 3D ToF sensors, but it looks like that Apple will not adopt this tech this year (leaving it for the 2020 iPhones). FaceID's structured light 3D sensor will be improved, however.
All three iPhone 11 models are expected to have reverse wireless charging – Wireless PowerShare. This will allow them to charge the new AirPods as well as the Apple watch. As for wired charging, there are reports of USB-C, but that's likely just on the charger end. This means Apple will ship the iPhones with a USB-C to Lightning cable, finally giving you the right cable to connect your iPhone to your MacBook.
Apple will use larger batteries, so the iPhones will last longer on a charge. It's not clear if the bundled charger will be more powerful than the standard 5W brick – we hope so, otherwise those larger batteries will take forever to charge.
Batteries
iPhone XR
2,942 mAh
iPhone 11
3,110 mAh
iPhone XS
2,658 mAh
iPhone 11 Pro
3,190 mAh
iPhone XS Max
3,174 mAh
iPhone 11 Pro Max
3,500 mAh
Apple will introduce a new more powerful chipset, Apple A13. More importantly, Apple may jump to 6GB of RAM on the Pro models and 4GB on the basic iPhone 11. The base storage on the Pros is expected to double to 128GB. Also, the A13 chipset will feature a new ISP with a Smart HDR feature that will one-up the competition (according to rumors, anyway).
The "Pro" models, just like their iPad counterparts, will support the Apple Pencil, but won't quite be a competition to Samsung's Galaxy Note series as the stylus will be strictly external. The screens of the iPhone 11 trio will also take a step back – 3D touch is going away.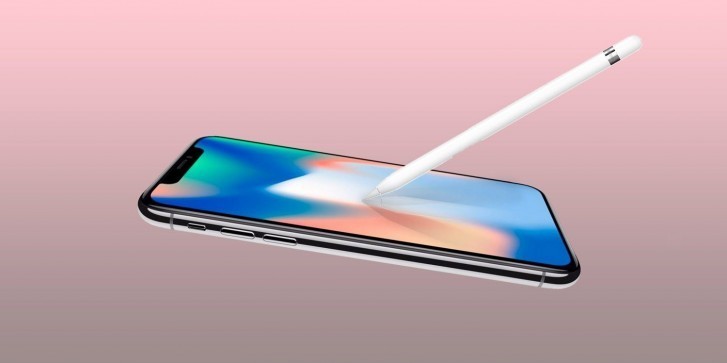 Finally, here are the expected prices – they are the same as this generation. This means that the iPhone 11 will start at $750 while the Pros will be $1,000 and above. Specifically, the iPhone 11 Pro will start at $1,000 and the 11 Pro Max at $1,100. The iPhone 11 trio is expected to go on sale on September 20.
Apple's event tomorrow will not be exclusively about the iPhones - we expect to see the Apple Watch 5 as well. The new smartwatches will have new titanium and ceramic casings. Little else is known about them, however.
G
You shameless fellow. Apple have been doing it for years. They've been hiding it. And when caught, they just made up the battery excuse and then only they introduced that throttle setting. Their main aim was people to upgrade to newer models. That's ...
?
You've clearly never used any phone
?
Regardless they are more advanced day one out of box compared to an iphone even after its last update