Dual camera with dual Night Mode
The Apple iPhone 12 offers a similar camera setup to the iPhone 11's. There are two 12MP snappers on the back and one 12MP selfie at the front. The SL 3D scanner for Face ID assists the Portrait mode in selfies, too.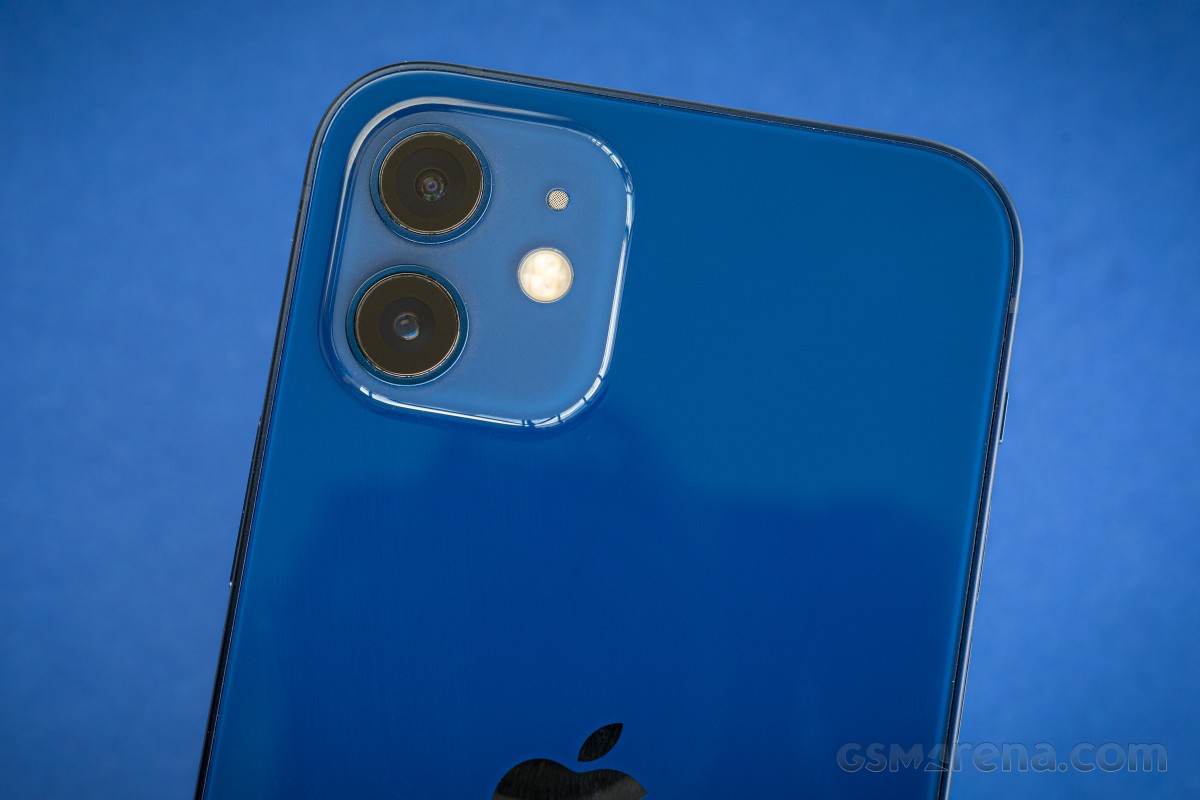 The primary camera has a 12MP sensor with 1.4µm large pixels and a 26mm wide lens. The aperture is now brighter at f/1.6 vs. f/1.8 on the iPhone 11. Optical image stabilization is available, as well as dual pixel autofocus.
The second camera is another 12MP imager with smaller 1.0µm pixels and 13mm f/2.4 lens for ultrawide photos. The focus is fixed, and there is no OIS.
The selfie camera uses a 12MP sensor with 1.0µm pixels and a 23mm f/2.2 lens. The focus is once again fixed. When using portrait mode on this camera, it captures depth info with the structured-light 3D scanner so should be taking some impressive selfies portraits.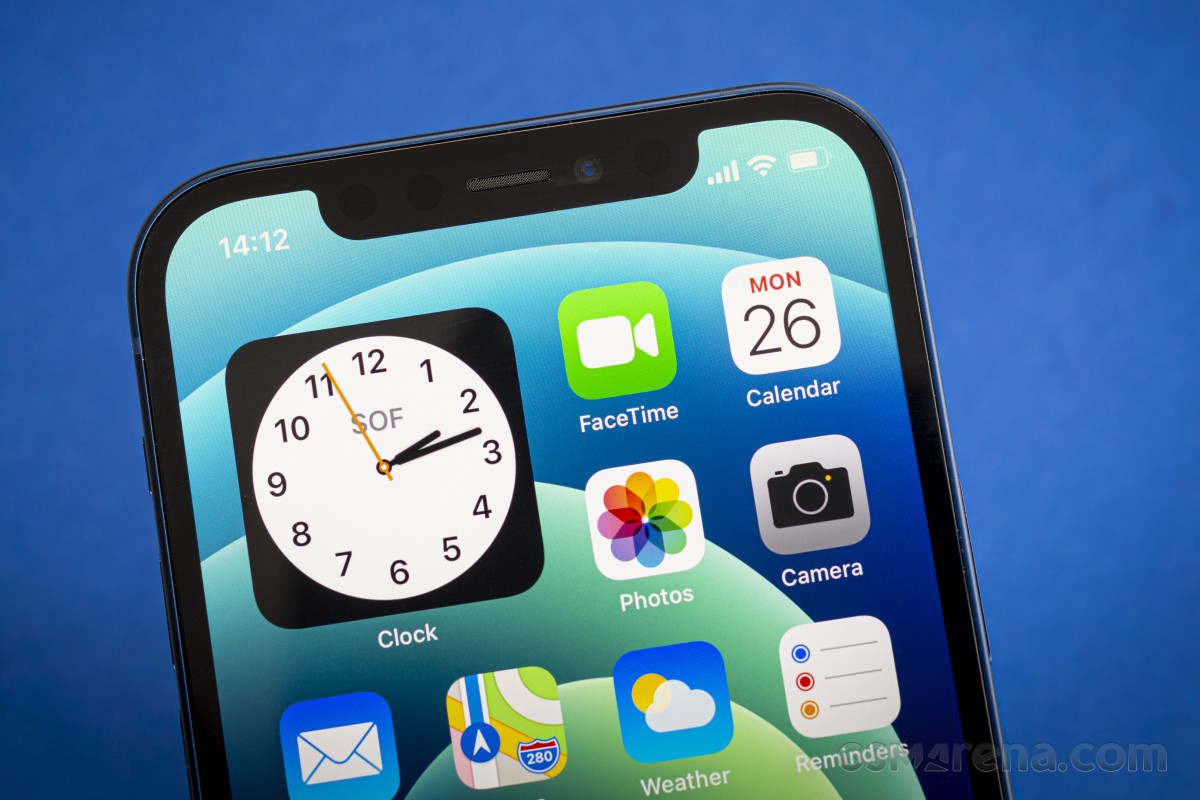 All three snappers support up to 4K@60fps video capturing with Cinematic Stabilization (EIS, EIS+OIS) and Expanded Dynamic Range. Dolby Vision HDR capturing is possible on all cameras in all 30fps modes.
Camera app and features
The viewfinder is mostly unchanged since iOS 13 and iPhone 11 - you can see outside of the viewfinder thanks to the precise calibration of the two cameras that allows seeing what will be left outside of the frame in real-time. This really makes for a more immersive camera experience, and if Photo/Video Capture Outside the Frame is enabled, then you can later expand your footage from the Photos app if something important was cut.
The new Apple image processing that's possible thanks to the new A14 chip includes Smart HDR 3, Night Mode on all cameras, and Deep Fusion.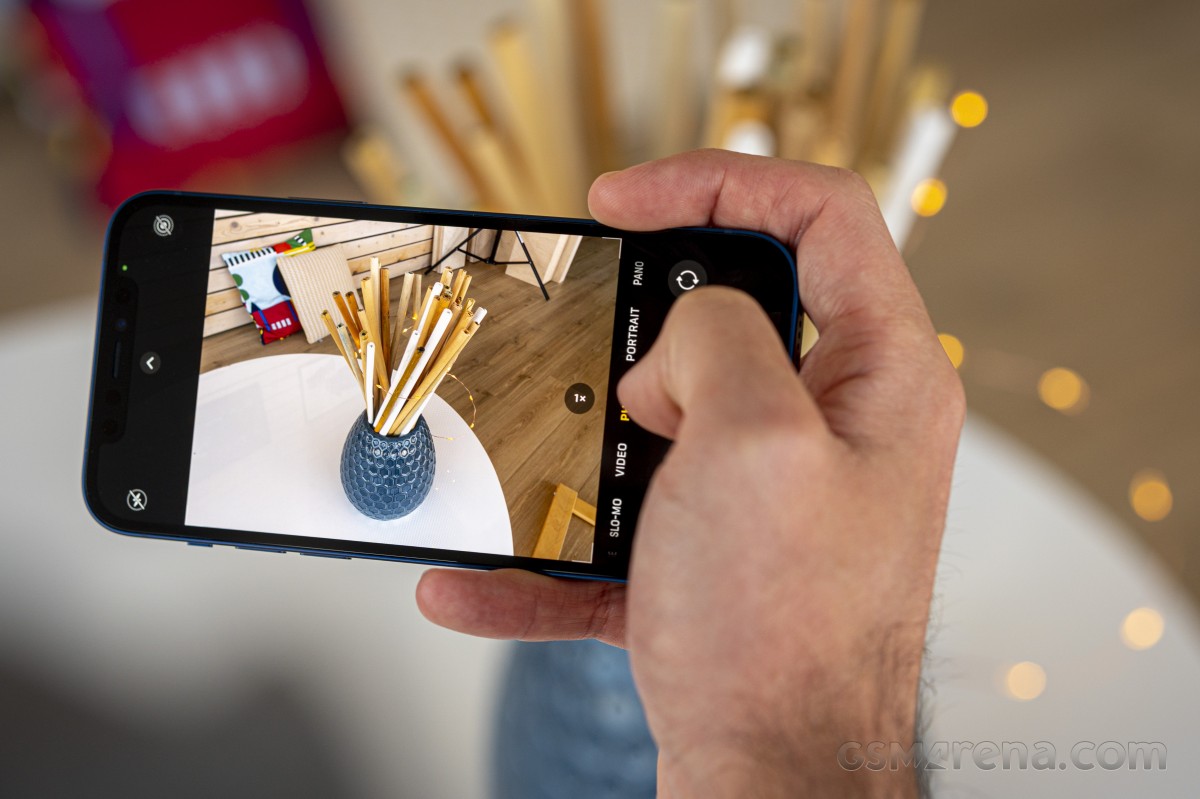 The Smart HDR 3 name speaks for itself - it's an improved HDR processing used in challenging conditions and scenes.
The Night Mode icon pops up automatically when a low-light occasion presents itself, and it will take a pseudo-long-exposure shot, handheld of course. You will see the seconds suggested next to the Night Mode icon, but if you tap on it, you can change the simulated long exposure or altogether disable it. Usually, it's between 1 and 2 seconds, but sometimes the phone allows you to go for up to 30 seconds depending on the environmental light or the lack of it. You can use this mode on the main, the ultrawide, and even the selfie snapper.
Deep Fusion is used when light conditions aren't ideal, say, indoors. It triggers instead of Smart HDR and Night Mode. Deep Fusion uses four frames before you hit the shutter, four more once you do, and one long exposure shot. The 16-core Neural engine will select the best frames and create a high-quality HDR photo that is very detailed, sharp, and more natural-looking. The Neural processor's machine learning process analyzes the image being taken and processes them differently depending on what's in the frame - say, sky, foliage, or skin tones. Meanwhile, structure and color tones are based on ratios obtained by the Neural unit on the A14 CPU.
As usual, all cameras talk to each other, so they already know the correct exposure and tone mapping settings when you switch between them. This applies for both stills and videos.
The camera interface is mostly unchanged. You swipe between modes and have a couple of settings you can uncover with an upward swipe - flash, night mode, live photo, photo aspect, exposure compensation, and filters. In video mode, you can change the resolution and frame rate from the viewfinder.
Portrait mode is available on the main and the selfie cameras. There is no RAW mode on the iPhone 12.
Photo quality
The 12MP photos from the primary camera are great, but upon closer inspection, you will see that more intricate details such as those in grass or foliage are not rendered in the best way possible. Objects like grass, bushes, window blinds, distant people, car plates, etc. are a challenge for the camera and often come out smeared or deformed.
Other than that, all photos exhibit low noise levels, balanced sharpness, accurate white balance, and colors, as well as high contrast. The dynamic range is above average, and while not stellar, we'd say Apple has hit the sweet spot with its Smart HDR and the photos look natural and true to reality.
These 12MP photos are on par with the iPhone 11 and 11 Pro main camera output.
The 12MP ultrawide photos are quite wide indeed. These are among the widest photos we've captured, and the distortion correction is done very proficiently.
The images are average in detail, with the foliage once again being a challenge for the snapper. The photos show good contrast and accurate white balance. The colors are true to reality. Noise is still kept nicely low.
Portraits are shot with the main camera, and they are simply excellent. They are sharp and rich in detail, with true to life colors, superb contrast, and very natural looking blur. The subject separation is quite competent and will rarely clip an ear or hair and clothes.
The Night Mode triggers automatically when the light is low, and while you can opt-out of using it or correct the suggested exposure time, we suggest leaving it on automatic. It usually uses 1s, or 2s exposures, and the image is saved instantly, making it among the fastest Night Modes we've used.
The Night Mode-enhanced images are flagship-worthy - they are sharp and pretty detailed, with low noise levels and yet gentle noise reduction. The color saturation is kept natural without going overboard.
The images also present very balanced exposure with preserved highlights and balanced shadows and overall contrast. Apple's Night Mode doesn't aim to turn the night into day and it has a more balanced approach instead.
If you disable the Night Mode where it was suggested automatically, you'd get a photo with lower sharpness and sharpness and contrast. Noise is a bit more too, but otherwise, these shots are still good. The colors are a bit more washed out, too.
The ultrawide camera now offers Night Mode, and it triggers 99% of the time. The 12MP Night Mode ultrawide photos are quite usable - they have balanced exposure and restored highlights, offer more detail than the regular ones, and true-to-life color saturation. They are noisy and soft, yes, but as we said - at least they are usable.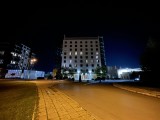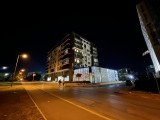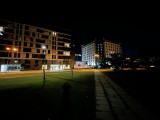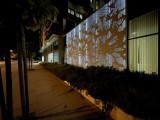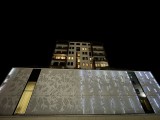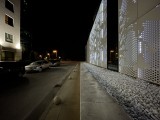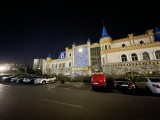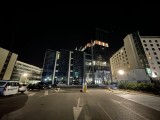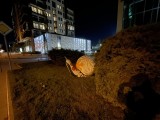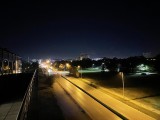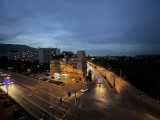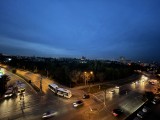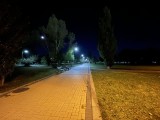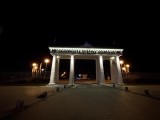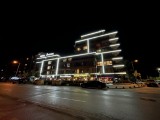 Ultrawide camera Night Mode, 12MP
Here are some ultrawide shots taken without Night Mode. These are quite bad - the detail is very low, everything is soft and smeared, the noise is too high, and the colors ae sometimes completely desaturated.
Apple is offering two Field-of-View modes on the selfie camera - the slightly zoomed-in 7MP crop which is equivalent to a 30mm field of view and the full 12MP mode which has a 23mm equivalent FoV.
If you hold the phone in portrait orientation, selfies are cropped to 7MP to provide a tighter framing, but rotate the phone horizontally and you get more of the scene with the phone automatically switching to the wider 12MP mode. You can also switch between those two modes manually.
The 12MP selfies are excellent - high in detail and contrast, with superb colors and well-handled noise. The HDR isn't as aggressive on many of the Android phones, and it does help for the rather natural and balanced look. These are among the most natural selfies we've seen recently, and we like the iPhone's processing on this selfie camera.
Portrait mode is available on the front camera helped by the SL 3D snapper, and the subject separation is incredible with stunning background blur.
The portraits are shot in 7MP, meaning the camera crops a part of its available FoV and shows a zoomed-in shot.
Night Mode is available on the selfie camera, too, and it does brighten the whole photo and exposes more detail. The images are still soft and noisy, yet rather usable.
You can also look at our photo compare tool and see how the Apple iPhone 12 stands against some of its rivals.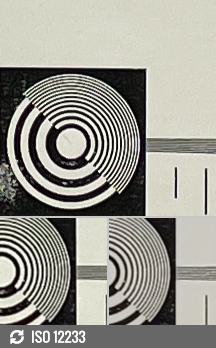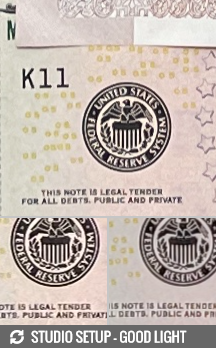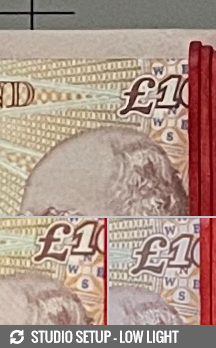 Apple iPhone 12 vs. Apple iPhone 11 and the Samsung Galaxy S20 FE in our Photo compare tool
Video quality
The iPhone 12 captures video at various resolutions and framerates with all three cameras, and it can even do it simultaneously if you have the right app.
All videos are digitally (also optically where available) stabilized thanks to the cinematic video stabilization. All modes, including the 4K@60fps as well, feature expanded dynamic range thanks to the Smart HDR. The slow-mo options max out at 1080p at 240fps.
For the first time ever, you can also capture HDR videos straight into the Dolby Vision dynamic HDR video format. You can edit these videos on the go on your phone, you can upload them on YouTube or any other popular platform, or even send them to your friends. The Dolby Vision information is saved outside of the video stream, so the video will look normal to any non-HDR player/screen and will be color-boosted on any Dolby Vision-compatible player and display. HDR video capturing is available in all resolution at 30fps.
You also have a choice between H.265 HEVC and H.264 video encoders. The High Efficiency mode uses H.265 and is mandatory for 4K@60fps and HDR footage, while the Moe Compatible mode (H.264) provides easier playback across different devices.
The iPhone 12 captures wide stereo audio for the videos at 192kbps. This means spatial sound, just like some HTCs and some old Nokia phones did, as well as the iPhone 11 Pro duo, and you should enjoy richer and deeper sound if compared to just regular stereo.
The 4K videos captured both at 60 and 30 fps with the main camera are virtually identical in daylight quality. That was to be expected given the 60fps are captured at more than twice the bitrate (100Mbps) of the regular 30fps footage (45Mbps).
The video quality is stellar. The clips are quite vibrant and show excellent contrast, low noise, impressive dynamic range, while colors stay true to life.
Rendering fine detail is once again a challenge, but unlike photos, you don't normally zoom in videos to inspect details, so you are unlikely to notice it.
The 4K footage from the ultrawide snapper is also identical in both 30fps or 60fps options. The resolved detail, however, is mediocre, and the corners are plenty soft though not warped. The dynamic range, colors, and contrast are superb, though.
The low-light 4K videos are very good - they are detailed enough, with good colors and reasonably low noise. They may not be the best of the bunch but are indeed among the better ones.
Cinematic stabilization is available on all cameras, resolutions, and fps options.
It works fantastically, as it always have on the iPhones.
The iPhone 12 phones can all do Night-Mode Time-lapse. You just select Time lapse, mount your iPhone on a tripod and hit the shutter. The camera app offers no settings whatsoever and the videos are saved in 1080p@30fps format. We shot such time-lapse for 25 minutes (compressed in 25 seconds), and it is indeed stunning. Everything looks great and we can only imagine such video shot in the right place and at the right time.
And here is a selfies 4K sample from the front camera. The clip is very good in detail and excel in everything else.
All videos we've posted here are non-HDR. We tried shooting them in HDR, and they look exactly the same to any non-HDR player and monitor. When we watched these HDR videos on the iPhone's screen, we did notice somewhat richer colors and expanded dynamic range - but that's hard to show online. If you do have a Dolby Vision-capable TV or monitor and opt for an iPhone 12, then you could enjoy the said boost in colors and dynamic range as well.
You can also look at our video compare tool and see how the iPhone 12 stands against some of its rivals.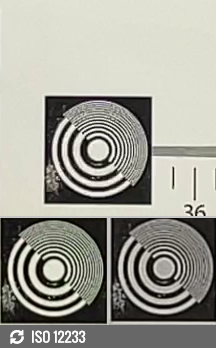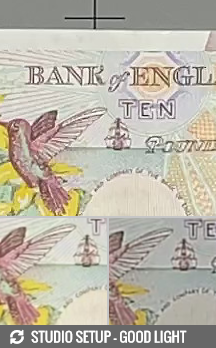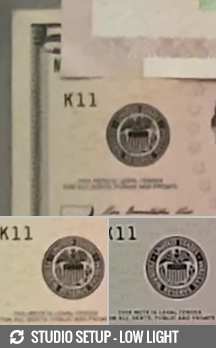 4K: Apple iPhone 12 vs. Apple iPhone 11 and the Samsung Galaxy S20 FE in our Video compare tool