The usual September time frame for Apple to launch its new flagship iPhones came and went and we're still waiting. That wait is finally coming to an end as the team at Cupertino will show us the new models on Tuesday.
We will report on the official announcement as it happens, but for now let's go over what we expect to see at the event. In short, four iPhones and not much else – Apple already unveiled new iPads and new watches, also it seems that accessories such as new over-ear AirPods and the AirTag trackers have been delayed.
Still, four iPhones is more than we've ever gotten in one go before, let's break them down.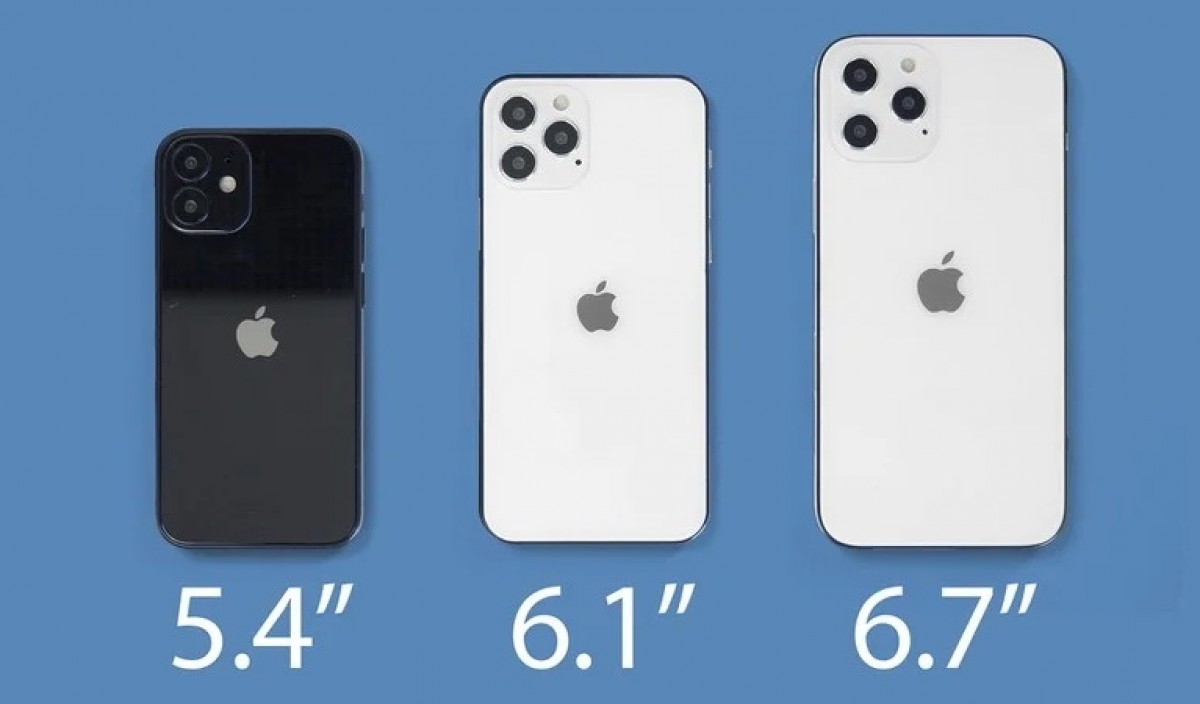 There are two ways to group the new models. The first is "two vanilla, two Pro". The second is "two available this month, two available next month". The reports from insiders confirm that Apple will release two 6.1" models first and then add the mini and Pro Max a month later.
The iPhone 12 Pro is expected to have a 6.1" display and should start at $1,000 for the base version with 128GB storage. The OLED display will seemingly stick with 60Hz refresh rate for another year.
Apple has allegedly prepared a new glass formulation for this year's models that will be harder and more resistant to drops. Also, the design language will move closer to the iPad Pros with squared off sides.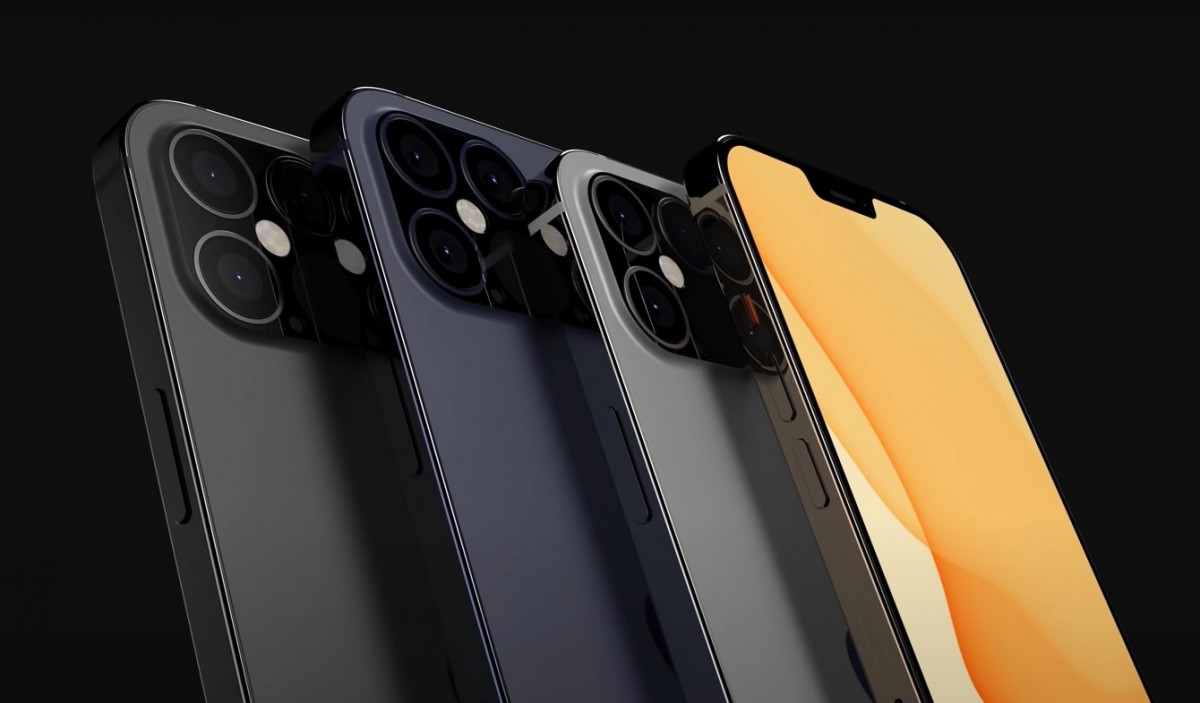 The Pro model will have a triple camera – the standard wide, ultrawide and tele combo. The tele lens will remain at 52mm (2x magnification). This year the LiDAR system from the iPad Pro will be on board the iPhones as well.
The more affordable iPhone 12 will start at $800 and will have the same 6.1" screen. However, it starts with 64GB storage and loses the zoom camera – it's only getting wide and ultrawide units. Apple will improve on its HDR, Deep Fusion and night time image processing.
These two 6.1" models, the iPhone 12 and 12 Pro, should go on pre-order shortly after the event next week and then become available a week after that.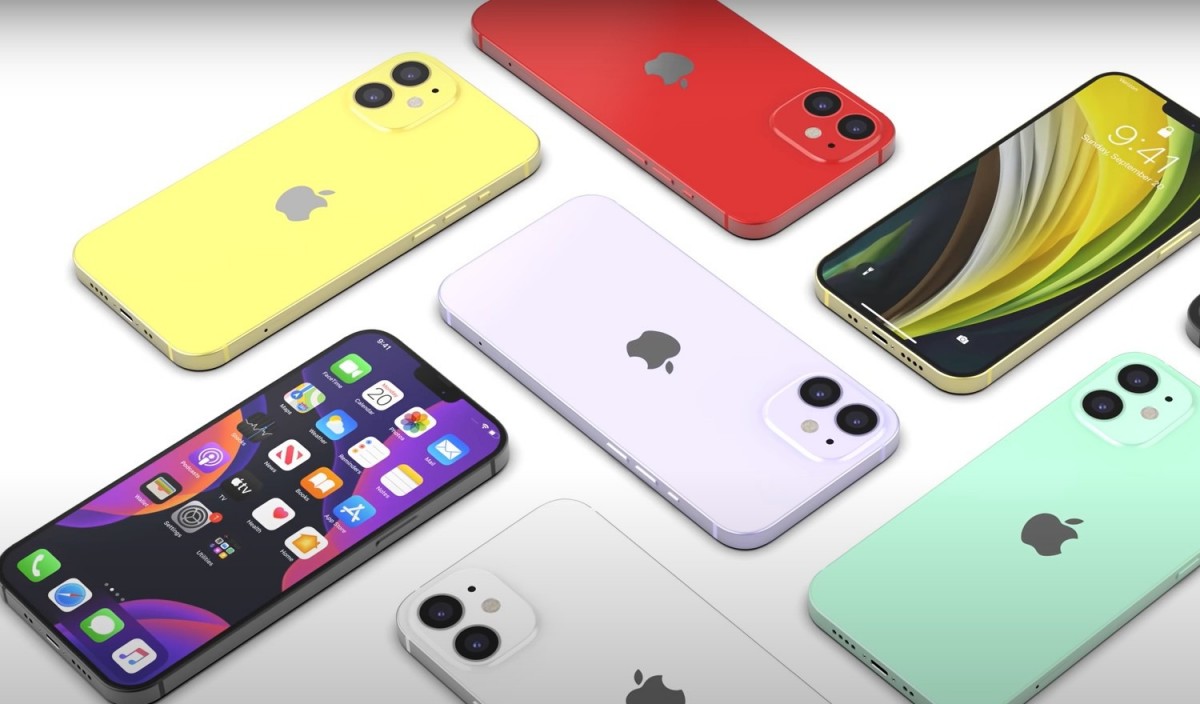 Then there's the iPhone 12 Pro Max. Besides having a larger 6.7" display, this one will have a larger main sensor with 1.7µm pixels (47% larger than on the regular Pro). The tele lens may have a slightly longer focal length. The expected price for this model is $1,100 for the base 128 GB storage.
The iPhone 12 mini will have a 5.4" display, putting it somewhere between the 4.7" SE and the 6.1" iPhone 12 in terms of size. Unlike the SE, of course, this one will have a screen with a tall aspect ratio and a notch instead of chunky bezels. The camera will be identical to the vanilla 12 – that is wide + ultrawide. The mini will start with a $700 price tag and 64GB storage.
MacRumors created this image to show the relative sizes of the new models with some older iPhones mixed in for reference.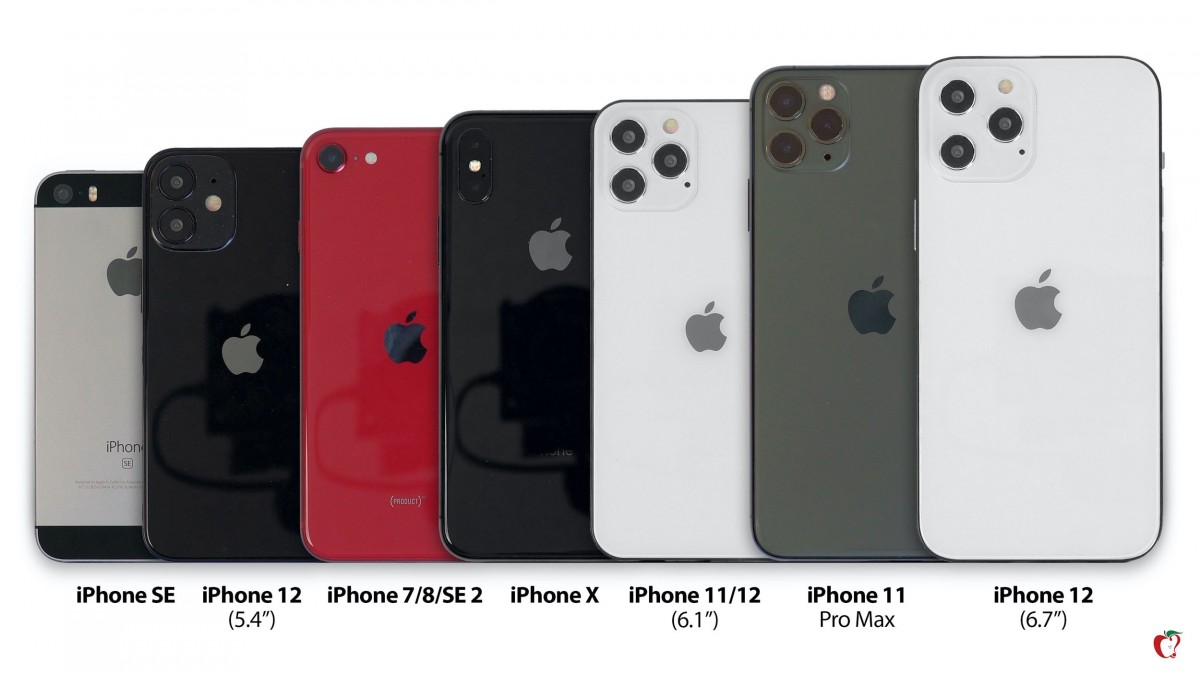 The Pro Max and the mini should be available for pre-order some time in November with shipping starting soon after that.
Note that an earlier report claimed that the base iPhone 12 and 12 mini will be $50 cheaper. Here are the claimed prices by model and storage:
| | | | | |
| --- | --- | --- | --- | --- |
| Phone | 64 GB | 128 GB | 256 GB | 512 GB |
| Apple iPhone 12 mini | $649 | $699 | $799 | N/A |
| Apple iPhone 12 | $749 | $799 | $899 | N/A |
| Apple iPhone 12 Pro | N/A | $999 | $1,099 | $1,299 |
| Apple iPhone 12 Pro Max | N/A | $1,099 | $1,199 | $1,399 |
All four models will use the nm Apple A14 chipset, so they should have similar performance. The Pro models will likely pack more RAM and their maximum storage option is 512 GB (vs. 256 GB on the non-Pros).
And all four of them will have 5G connectivity – the sub-6 kind. There will be mmWave capable iPhones, but it looks like they will be available only in the US at launch (and only for the Pro models, naturally, perhaps even only the Pro Max).
Apple will also unveil a new HomePod Mini speaker. It will cost $100 (the big HomePod is $300) and will be available a week after the announcement. The mini will allegedly use a newer chipset – the Apple S5 found in the Apple Watch Series 5 and Watch SE as opposed to the old Apple A8 used in the big speaker (that's the iPhone 6 chipset).
Tune back on October 13, Tuesday, to find out how many of these predictions proved true. The event starts at 5:00 PM UTC time.
M
That is why I posted that rumor(which sadly was not the real deal), because I hate Apple? Are you OK?
r
battery? mAh? Apple's Achilees Heel
S
Actually, money spent on any apple device is money well spent because they keep much more of their worth after some time and the resell value is among the highest of any device currently available.