The UK prices for the iPhone 5 will start from £529 (around €660) for the 16GB variety. The German and French SIM-free prices start from €679.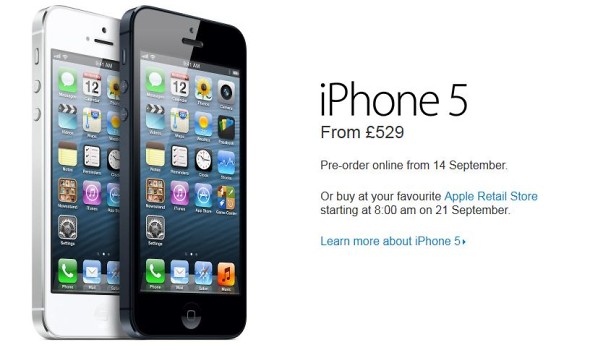 Since the German and French pricing is the same, I guess those would be the starting prices for the Apple iPhone 5 lineup throughout most of Europe.
As it's evident, the iPhone 5 prices are slightly higher than what the iPhone 4S used to cost when it launched (£499 and €629, respectively). Now that the iPhone 5 has been announced however, the iPhone 4S prices have already been slashed across European Apple stores and now starts from £449 and €579, respectively.
As you probably know, iPhone 5 pre-orders start tomorrow, on September 14, while Apple stores will start selling the new iPhone on September 21.
D
I wants the price of iPhone 5s 16gb
h
for 64 gb its 699 euros
ADVERTISEMENTS