Earlier this month, AllthingsD received a tip saying Apple is going to hold their big iPhone event on September 10. Although the information hasn't been officially confirmed in any way, another rumor has popped up suggesting the iPhone 5C and iPhone 5S will go on sale on September 20.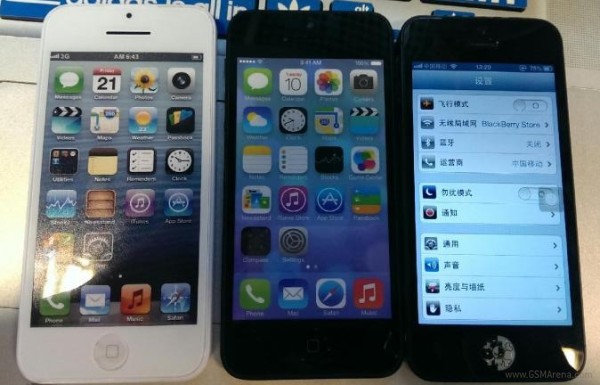 The information comes courtesy of Greek blog Techmaniacs, which also points out that Apple is going to start rolling out the final version of iOS 7 on September 16. This sounds plausible, as the Apple iOS 7 Golden Master release is tipped to be out on September 5.
Previously, the iPhone 5S and iPhone 5C were rumored to begin shipping on October 25. However, this date is most probably concerning only the second or third waves of countries that'll get the new iPhone lineup.
Meanwhile, according to the same source, the company is preparing for a second media event that will take place in October. There, Apple will announce the iPad 5 and iPad mini 2. Both are expected to go on sale on October 25.
The Apple iPhone 5C and iPhone 5S have a hard time staying off the radar recently with their parts and shells getting constantly exposed. We expect more and more leaks to start coming in as Apple's rumored September 10 event approaches.
M
Just doesn't work? Good argument. I'm afraid you'll have to argue that one out with the billions of happy Android users before you can touch yourself tonight over that one mate.
M
Listen, my Note 2 has been perfect since unboxing, and if you don't like the UI, download a launcher! I know it may seem a crazy, unknown and scary concept to some icrap users, but you actually have the freedom to change your UI! I use go, and its fl...
D
iPhone 5C - cheapest iphone, iPhone 5 - mid range, iPhone 5S - flagship... thats the lineup for Apple all come with a 4 inch display, lightning pin... 4 and 4S to be discontinued together
ADVERTISEMENTS