Apple has just released a press release announcing the availability of the iPhone 5s and iPhone 5c in 56 more markets around the globe.
The Apple's iPhone 5s and iPhone 5c launched on September 20 in Australia, Canada, China, France, Germany, Hong Kong, Puerto Rico, Singapore, the UK and the USA.
The second wave of expansion will kick off on October 25 and will see the two new iPhones hit 36 new countries. Those are (in alphabetic order): Austria, Belgium, Bulgaria, Croatia, Czech Republic, Denmark, Estonia, Finland, French West Indies, Greece, Hungary, Ireland, Italy, Latvia, Liechtenstein, Lithuania, Luxembourg, Macau, Malta, Netherlands, New Zealand, Norway, Poland, Portugal, Reunion Island, Romania, Russia, Slovakia, Slovenia, South Korea, Spain, Sweden, Switzerland, Taiwan and Thailand.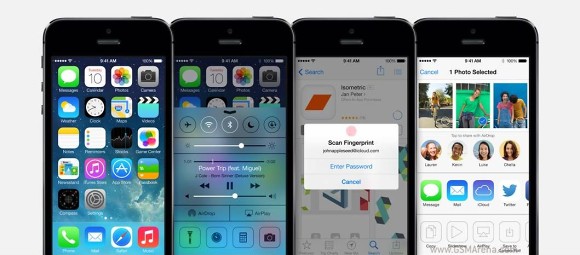 Just a few days later, on November 1, the iPhone 5c and 5s will come to 16 more continues. These are going to be Albania, Armenia, Bahrain, Colombia, El Salvador, Guam, Guatemala, India, Macedonia, Malaysia, Mexico, Moldova, Montenegro, Saudi Arabia, Turkey and UAE.
There are no details on the carrier availability in any of the new countries nor is there information on pre-order campaigns.
n
When it released in Indonesia?
D
1.2mp front facing camera for video call hahahaha....poor image quality & battery life too. Stop dreaming we are best seller & hitting more than 36 countries open your eyes..do some thing
D
Who cares? Number one reason for fingerprint censor was easy way to lock your phone, about half of phone users doesnt use any style of passlock. After fingerprint censor most of them going because its so easy and fast. So mission accomplished. ...