According to data coming from ABI Reseach, which includes analysis, market data and insights, the top 20 best selling devices in the first quarter of the year are dominated by Apple and Samsung.
Apple has two devices in that period which saw good numbers and tops the chart with its current flagship iPhone 5s. The iPhone 4S 8GB version is number five in the list.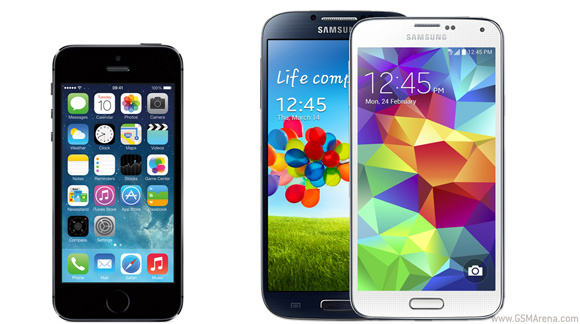 The second, third and fourth place belong to Samsung Galaxy phones - the Galaxy S4 I9500 Exynos version, the Galaxy S3 I9300 and the Galaxy S4 I9505 (Snapdragon version with LTE).
The rest of the top 20 include Sony, LG and, for the first time, Xiaomi with its best-selling Redmi.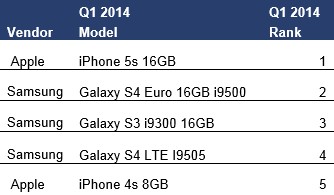 Huawei phones have dropped out of the first 20 spots as has HTC but are set to make a comeback in Q2 of this year thanks to device releases - the One (M8) in particular.
?
You have no clue what your talking about. http://www.bbc.com/news/business-28189480 Apple is making more money then Samsung, by a far margin. We are talking Billions here, and it's not really even close. Apple is clocking in 14 billion in...
y
someone said that apple is making more profit on the phones than samsung, well that could be true, but isn't that a bad thing, they have a higher profit margin, you pay more just so they can make more money. And apple is not investing in the right th...
?
That is the biggest nonsense i have ever heard.This year i have visited 4 EU countries and 80% of the people there were using iphones.You just have no idea how popular this device is.