The new iPhone 6 family brings bigger screens but that only means there's more screen to crack if you drop the precious gadget. So how do the iPhone 6 and iPhone 6 Plus handle being dropped? That's what drop test videos are for.
The best-case scenario is if the phone falls screen up but as buttered toast experiments show that's rarely the case. Still, you'll only be looking at some cosmetic damage on the aluminum unibody (if you don't use a case).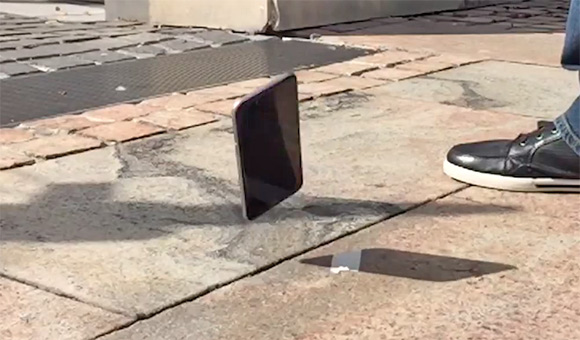 Falling on one of the four corners is more dangerous – the bigger iPhone 6 Plus actually had its screen cracked in that test. The smaller iPhone 6 survived but this could just be luck. We won't give the ending away but even the new "Ion-strengthened glass" on the new iPhones can't beat concrete.
We have to wonder what would have happened if the rumors proved true and Apple used sapphire glass.
Thanks, David, for sending us a link!
?
sapphire glass? what a fairy story! Apple product give you sapphire glass?
?
my friend has an iPhone 5.....he accidentally dropped it on his foot.... iPhone came tumbling down across the street but my friend says..."Ouch.! my foot..!!!" but he does not seem to care about his iCrap at all =]
The more I see different iPhone 6 drop tests, the more evident it becomes that Android Authority faked theirs. This is tarnishing their reputation badly as people are really paying attention. Personally, all respect has been lost. http://compute...