Remember the iPhone 6 dummy unit that leaked a few days ago? It got pictured and spilled the beans on the iPhone 6's footprint, design, screen size and resolution. We've already seen similar dummies leak dark gray and gold flavors too.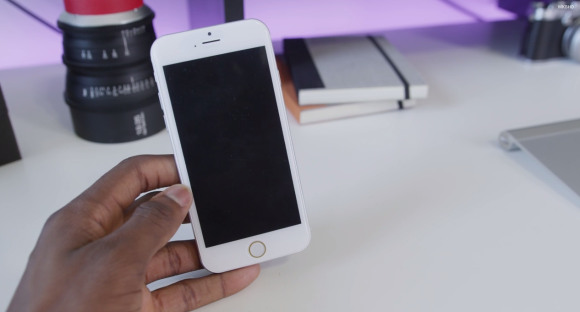 Anyway, in case those live pictures weren't enough for you and you want to see a proper iPhone 6 hands-in treatment - now you can have it. The dummy gets compared in this video to an iPhone 5s, the 4.7" Moto X and the 5" HTC One (M8).
The Moto X comparison shows that Apple might not have done quite as well as we hoped with the bezels as the iPhone 6 appears much bigger despite the same screen size.
So, the next iPhone will come with 4.7" display, big bezels, hardware Home key, rounded edges and aluminum shell. It's going to be impressively thin, too.
The iPhone 6 is expected to go official in early September, as usual, and launch shortly after. Hopefully Apple has a few nice surprises in store for us.
t
I am also disappointed with apple here,the whole reason most people go for apple is because the design and quality. Apples design has always been better than HTC's in my eyes up until now.I think it looks cheap and tacky now.
C
Is that the HTC one? shell and shape alike. If this is the final product from apple its another let down. I really thought they would up their game considering they are lacking compaired to the other companies. Taking steps back.
D
Personally iphone 4 & 5 designs are much much better than this one, because if this dummy are real iphone6, this 6 gen was really destroying the iphone trademark design.