The yet to be announced Apple iPhone 6 followed the Sony Xperia Z3 example and got disassembled before its debut. The hotly anticipated handset got fully revealed in a YouTube video by Rozetked.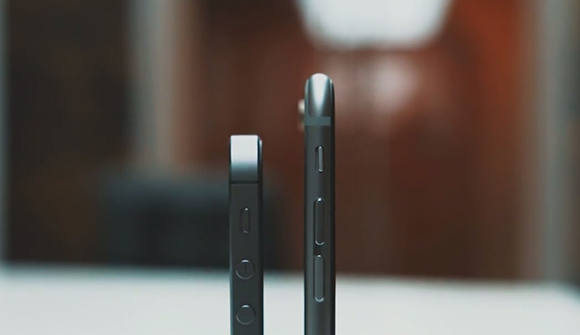 In line with past leaks, the three-minute long video clip gives us a thorough look at the device and some of its internals. It also compares it to its predecessor, the iPhone 5s. See it below.
The video is undoubtedly the best glimpse we have caught from the iPhone 6 this far. Curiously, the YouTube user who posted it has been known in the past for posting catchy videos of Samsung Galaxy S4 and Galaxy S5 concepts.
Apple iPhone 6 will debut next week, on September 9. Past reports have suggested that the Cupertino giant might unveil two handsets – one with a 4.7" screen and another with a 5.5" display. A wearable device by the company is also expected.
?
I've had android for many years and have never gotten a virus. It makes me sick when people try to blame the OS for being prone to viruses. The USER is responsible for most errors occurred while using technology. People think apple is superior only b...
t
I just need to add this to all android samsung, htc ,sony ,and the rest lovers all this mobiles are fantastic toys,whit many gadgets like :security face detect, air swipe, and so on that you know very well they are useless you u will never ever use ...
t
whit free iOS and free stuff like android, you will have free virus and Trojans so any one can see all ur data