Apple's event is over and matched the number of iPhones from last year – the iPhone 6 and iPhone 6 Plus finally brought the long-awaited screen boost, but that's certainly not all there's to them. There was another device on stage too - the Apple Watch smart wearable. With so much new hardware you'd be forgiven if you've missed something, so here's a quick wrap-up of all the major announcements.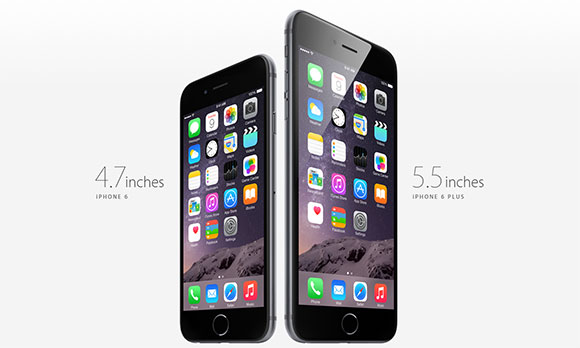 The Apple iPhone 6 Plus is not only the larger, but also the more premium new smartphone. It offers a 5.5" screen of 1080p resolution, superior battery life and optical image stabilization as its exclusive new features. Its price starts at the higher $299 on contract in the US though and €800 SIM free in Europe.
The smaller Apple iPhone 6 comes with a 4.7" screen of 750 x 1,334 pixels and lacks OIS, while its battery endurance is roughly equal to that of the iPhone 5s. Its price is lower tough - starting at $199 on contract in the US and €699 commitment-free in Europe.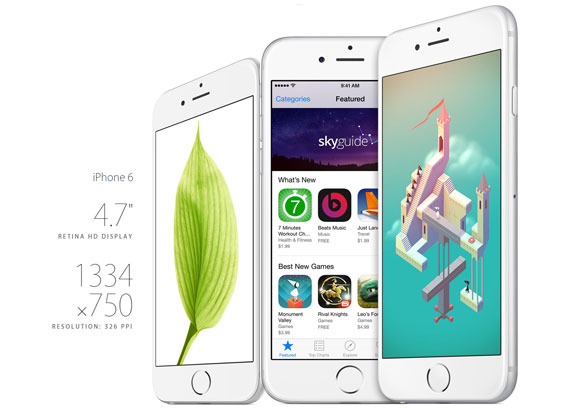 Both new iPhones come with a new A8 chipset with M8 motion co-processor and Ion-strengthened glass over their screens that curves towards the edges. They also have an improved connectivity department with 20-band LTE support (maxing out at 150Mbps) and Wi-Fi ac support.
Here are the promo videos for the new couple that we've compiled for you to check out. If that's not enough for you, check out our iPhone 6 Plus vs. iPhone 6 vs. iPhone 5s shootout to see how the new Apple flagships compare to the previous one.
We've got their pricing and availability information neatly organized over here, while the price cuts that the now succeeded iPhone 5s and iPhone 5c took are detailed right here.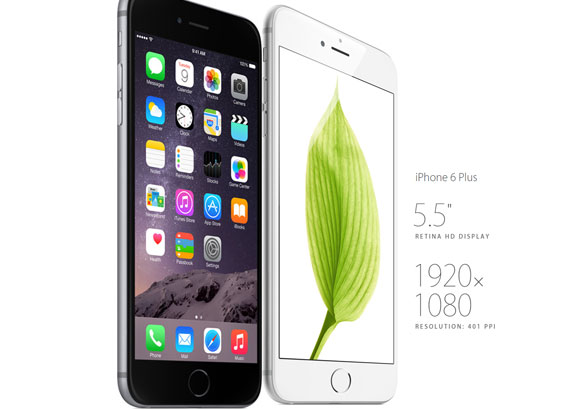 We've made the iPhone 6 stand up against the Samsung Galaxy Alpha and the Sony Xperia Z3. The iPhone 6 Plus on the other hand faced the LG G3 and Samsung Galaxy Note 4.
Moving on to the "One more thing" of the press conference. The Apple Watch didn't quite deliver on the promises that it will be the prettiest watch on the market and with Tim Cook mentioning nothing on the battery life we are not sure it will be a game changer there too. However, it does come with a pretty neat user interface and offers two sizes and three versions with different straps, so you can easily customize it to your liking.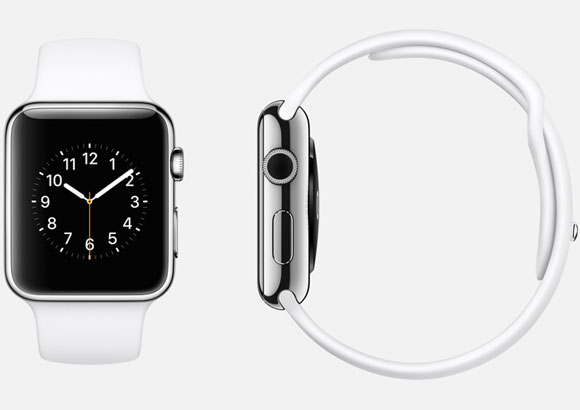 You can check out the Apple Watch promo videos to know what the company considers to be its strongest points.
Apple also made a few software announcements tonight. First the company mentioned that its App store has reached 1.3 million apps. It also said that it will be releasing its latest iOS 8 OS version to compatible iDevices on September 17 and finally it unveiled its Apple Pay service for wireless payments that will be available on the iPhone 6 duo.
D
Theres a saying in my language : "if u didnt give someone to drink when they needed it, theres no use in even giving enough to bathe later" excuse the bad translation... hope u got what i mean..
?
Lol. Right. That's always the justification...now that apple finally does it they do it best.... Wake up and look for a world called reality. There will be people there to help you understand the real world