Apple's is on the verge of filling stores with its latest iPhone (the "smaller" iPhone 6) and as experience has taught us there is a lot of demand for the latest iGadget.
But according to sources Apple will not be able to meet initial iPhone 6 demand and may struggle to catch up to the market until as late as November.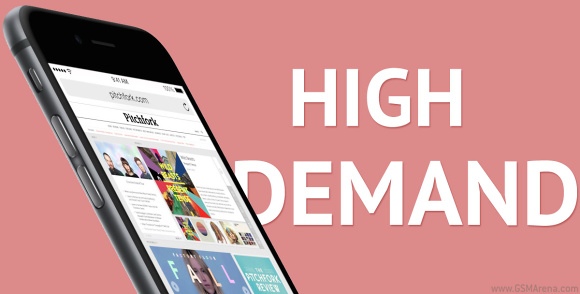 The high demand should come as no surprise - the iPhone 6 marks an end to Apple's stubbornness to launch a big-screened phone - and the first 24 hours showed a huge interest in the 4.7" and 5.5" iPhone duo - 4 million pre-orders in 24 hours.
When the iPhone 6 becomes available in walk-in stores this Friday there will be some stock available but not much and users are expected to wait beyond September 19 to get their hands on the device. No word on how well the iPhone 6 Plus will be stocked.
A
This is not really news. Apple have done it on every iphone launch. Create a phone what people want, limit the stock. and then pandamonium. Then you will see them on ebay for $1500 or more. and stupid people will pay that. Same old same old.
E
People are complaining that Nokia/Microsoft announces a device model and it becomes available only after a long time, and that Apple announces and becomes available after a short time.... yeah right...