The phablet form factor has been gaining traction quickly. Last year it represented a mere 2% of all running handset and now it has managed to increase that share five-fold.
In 2014 phablet sales represent a respectable 10% of all smartphone sales and the iPhone 6 Plus definitely deserves some of credit for the growth.
With a whopping 41% share of US phablet sales, the iPhone 6 Plus is a clear favorite among US customers, despite its availability for just over two months. Most of them, 58% according to a recent survey, seem to favor the handset precisely for its larger screen and state that as their central buying point. Of course, the Samsung Galaxy Note 4 has only been available in the US for a month or so it's too early to measure its market impact.
Interestingly enough about 60% of iPhone 6 owners also cite the devices larger screen size, in comparison to previous generation, as a key motivator for their purchase.
It seems that new richer multimedia experiences and the growing usability for more and more complex tasks available in mobile devices are definitely bringing about the necessity for larger displays.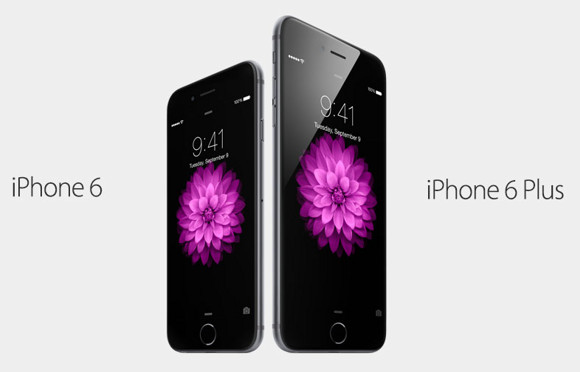 To further prove this point, statistics now show that despite its very recent introduction the iPhone 6 is already the bestselling iOS device for the last few months with a 33% market share. The iPhone 5s unsurprisingly came in second in the chart with 26%, followed by the 5c - 18% and 6 Plus - 10%.
The response to the new larger form factor iPhone 6 Plus seems to be positive, but it hasn't really managed to lure a lot of people away from Android. A whopping 85% of all new generation iDevice sales coming from repeat iOS buyers, compared to only 9% coming from Android.
D
You're just typical half-cook-iFan, like to switching topic. I'm referring Antymalware about best screen, then as usual half-cook-iFan came along and switch topic to talk about performance. What next half-cook-iFan? Lol...
?
Because just being a samsung device user doesn't stop me from being a tech enthusiast. And also doesn't mean that I will not correct a fellow Android user who doesn't know what a phablet is..
?
Did you read the article or did you just read the title? You havn't read rhat the note4 only best in display not on the performance and iPhone is best LCD display... So what's with the best display if the performance of the phone is wAy behind t...