Thanks to the guys over at GeekBar which uncovered that the iPhone 6 will have 1GB of RAM and a 128GB version comes this latest rumor concerning the motion co-processor that's going to live on the Apple A8 chip.
Codenamed Phosphorus the M8 co-processor is said to be able to collect more information than the M7 in the Apple A7 chip currently does - that is more than the accelerometer, gyrscope and GPS.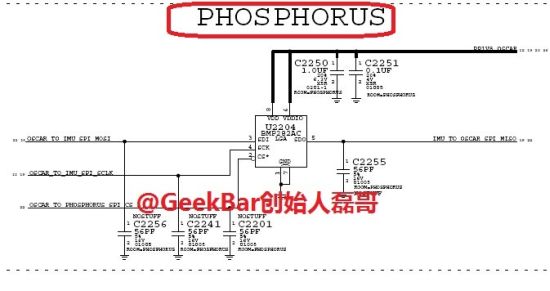 Phosphorus is said to be able to gather information from various wearables and built-in sensors regarding heart rate, cholesterol levels, blood sugar and calories. Those will be sent to the A8 chip which will then organize the data into the Apple Healthkit service.
Apple is said to unveil the iPhone 6 next month - whether on the 9 or 19. It should pack a new design and bigger display along with an improved camera.
?
You are the perfect example of a "fan boy". You can return ANY phone in a set amount of time after opening it. You should expect great customer service when paying over $600 over what the phone costs to manufacture. There is nothing in life...
B
Yeah... Hahahaha Apple Fanboys are truly amazing.. Keep defending your brand Loser... Im using ipod touch 4th gen.. and it sucks, it crashes after opening 5 applications. I will never buy any iphone.. I work in a telecom...