Final words
Controversy. Apple loves it. It fuels it and it's fueled by it. Rarely is brand hate more vocal and yet people stand in line to get the latest phone. It's part of the marketing game, and it has somehow always worked in Apple's favor. The iPhone 7 is probably the most controversial iPhone yet and Apple likes it this way.
So, is Apple giving haters something else to complain about or is there a hidden agenda? A long-term masterplan that most of us are unaware of? And does the average Joe care enough for it to hurt sales?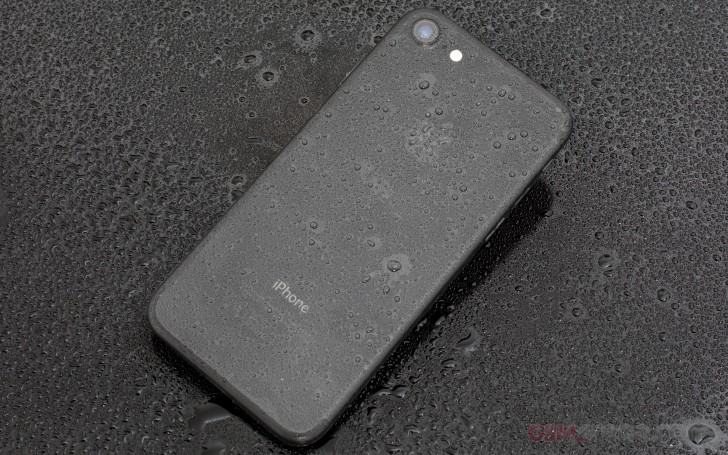 But let's not look that far ahead for a moment and forget about agendas. The jack clearly has implications - beyond the pure audiophile qualities and aesthetics - on how music will be consumed and paid for. And that's controversial enough, long-term.
Apple iPhone 7 key test findings:
The iPhone 7 is built to the usual sky-high standards, an elegant handset with premium looks and feel. The design is being reused for yet another year but still relevant. The new Home key with force press works and feels great, but was there anything wrong with the physical button?
The iPhone 7 has a class-leading IPS LCD in terms of brightness and color calibration. Its less-than-stellar pixel density of 326ppi does not stand to comparison with any of the Android flagships - but that's more a matter of numbers rather than actual user experience.
Battery life is average with an Endurance rating of 61 hours. The phone has well-balanced scores across all tests and outlasts the iPhone 6s, which got a similar score but tested under lower screen brightness (150nits vs 200nits on the iPhone 7).
The connectivity is improved with Cat.12 LTE support, but NFC is still limited to Apple Pay. Wireless charging could have been useful, but is still not an option. The lack of analog audio port is, well, between visionary and unforgivable. At least there is a free adapter in the package.
Performance-wise, the A10-powered iPhone 7 is the most powerful smartphone in the world right now. Its CPU and GPU performance, as well as the overall experience, are unrivaled.
iOS 10 makes more sense out of 3D Touch, enhances the lockscreen and allows third-party integration with Siri and Maps. All default apps have received meaningful updates too. Apple has an industry-leading software update program - you are guaranteed to get all iOS updates in the next few years as soon as they are out. iOS still lacks any customization options such as UI themes or icon packs.
The stereo speakers are of Good loudness, which is as high as an iPhone has ever achieved, and subjectively, they sound great.
The audio quality through the Lighting to 3.5mm converter is very good, but not quite the best in the class - just like with the 6s.
The 12MP camera produces solid photos, but its only tangible improvement over last year's camera is OIS and the brighter aperture, both of which improve only low-light photography.
The 4K videos offer enough detail and came out with very good dynamic range, the 1080p samples are great. The mono audio recording across all video options is disappointing. We hate having to dig in the phone's Settings menu to switch from 1080p to 4K and vice versa.
The front 7MP selfie camera takes nice images even in low-light conditions.
So, stereo speakers but still no stereo sound in videos - mind you, it's 4K videos we're talking of. Lightning port instead of USB-C. Still no wireless and fast charging, no proper NFC support (which Apple may need down the line if wireless audio accessories are the next logical step).
Yes, the iPhone 7 comes without an audio jack and pretty much without a Home button - one that you can press the old fashioned way anyhow. It uses the same design and same screen size and resolution. And, yes, it's better than the iPhone 6s in so many ways.
If you are still not impressed, though, the iPhone 7 Plus could be your thing, with a bigger screen and a brand new dual-camera setup, involving a regular and telephoto lens. Or, you may want to wait for the anniversary iPhone next year and keep a very capable iPhone 6s around for another year - if you don't insist on water protection and stereo speakers.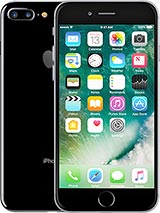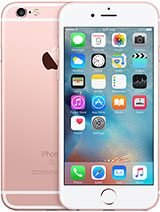 Apple iPhone 7 Plus • Apple iPhone 6s
Speaking of dual-cam set-ups, the Huawei P9 and Honor 8 are packing excellent dual 12MP shooters each, one monochrome and one color. Both phones are equally powerful and run on the same Emotion-skinned Android, but the P9 opts for an all-metal design, while the Honor 8 goes for glass. The Leica-certified P9 is one of the best shooters out there both day and night, the Honor 8 quite a worthy performer itself. And, of course, those are cheaper than the iPhone 7.
The Samsung Galaxy S7 is a water-proofed, brilliantly designed powerhouse. Its Super AMOLED screen is of higher resolution, and its 12MP camera is much better, in fact, one of the best in the market.
The HTC 10 is less popular perhaps, but by no means underpowered or less attractive. It is a premium handset with flagship-grade metal build, a comparable camera and the latest Snapdragon 820 chipset. The 5.2" Super LCD5 screen of Quad HD resolution offers a superb multimedia experience.
The OnePlus 3 shares a lot with the HTC 10 except for the price tag. It's much cheaper than both the HTC 10 and the iPhone 7, but still delivers a great 5.5" FullHD screen, a Snapdragon 820 chip, and a better 16MP main camera with OIS.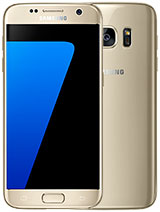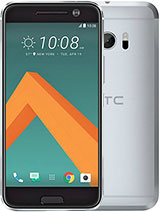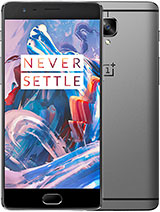 Samsung Galaxy S7 • HTC 10 • OnePlus 3
The recently announced Sony Xperia XZ is another water-proof flagship with beautiful design, powerful hardware, and an improved 23MP Sony camera.
Finally, if you fancy compact and affordable flagships, the Xiaomi Mi 5 is very thin and lightweight but packs a great screen, chipset, and camera.
So, we got ourselves a bag full of various potential rivals and none would mind that its name came up in relation to the iPhone 7. But we have a feeling that the bigger iPhone 7 Plus will get most of the flak from the competition. The user preference is moving towards 5+ inch screens, and there is also the dual camera setup, which would make for an even more intriguing review.
Of course, Apple has never been about the screen size and pixels, CPU cores and RAM, or insane camera specs. It's about the premium design, the content, the consistency and the user experience. Music is a big part of the smartphone experience, and we guess you see how the jack has implications on all of these. And it's exactly the reason why losing it is a big deal.
But then... The A10 Fusion chip, waterproofing, stereo speakers and sane storage options - these are some of the things the iPhone 6s didn't have and the iPhone 7 kindly delivers. Are they suddenly irrelevant? All you ever wanted was the jack? Come on.
And yet, the iPhone 7 will probably go down in history as the one that got rid of the jack first. Controversy? Yes, Apple loves it.
Pricing

These are the best offers from our affiliate partners. We may get a commission from qualifying sales.

32GB
$ 139.95
$ 184.95
128GB
$ 159.00
$ 258.99
256GB
$ 188.99
$ 399.97
Show all prices