Performance is stellar
To steal a phrase from the late Steve Jobs, the iPhone X is a 'screamer'. The synthetic benchmark tests that we originally ran bear this out.
So how does this manifest itself in real-world performance? Everything felt smooth, well - as smooth as iOS 11 allows.
When we put the iPhone X against our iPhone 7 plus in the day to day tasks, it turned out there is not much of a noticeable difference. Yes, the iPhone X boots faster but after that the devices are almost neck and neck. The iPhone X edges it when launching apps, launching the camera, multi-tasking, and gameplay but the difference between the two isn't as pronounced as the difference in benchmark scores would suggest.
It's behind the scenes where all that extra 'oomph' is utilized. Apple's new faster GPU is more efficient, matching the A10 Fusion GPU using only half the energy. Additionally, the A11 Bionic features a new Neural Engine employed by the Image Signal Processor (ISP) which means the iPhone X is the most capable phone yet when it comes to handling image and video capture and processing. Studio Lighting, which we'll come to shortly, can only be viewed in real-time on the iPhone X thanks to the A11. But this also holds true for the iPhone 8/8 Plus so you can see our point that performance is definitely where the iPhone X stands out. The other iPhones are equally good.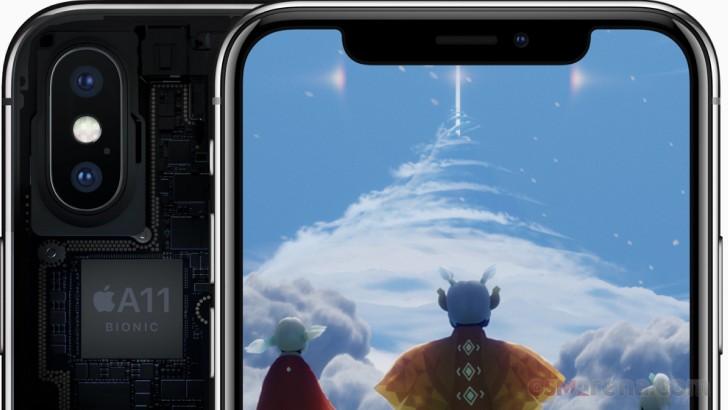 Battery Life
Speaking of, "Good enough" is probably how we'd all describe the battery life we've been getting out of these phones. On average it would get us through the day on a single charge just fine. Where we have seen excessive battery drain, it's been as a result of the occasional rogue app.
Granted, one of us has to charge several times a day at weekends when he's gaming, but that's expected.
What leaves a sour taste though is that we expected slightly more out of the iPhone X's 2,716mAh battery. Why? Because the iPhone 8 Plus gives us an gets excellent two-day battery life with the same innards and software and it has a marginally smaller battery at that (2,691mAh).
The reduced battery life of the iPhone X over the iPhone 8 Plus could be down to a multitude of reasons - it has more pixels to push around, what inefficiencies lay in the layered battery introduced in the iPhone X, or is it Face IDs constant scanning? Or perhaps it's the UI color of the OS (a 'dark theme' can, in theory, reduce the power consumed by the AMOLED screen). Well, we can only guess.
Wireless charging
Wireless charging has been long overdue on iPhones and with the 2017 generation, Apple has finally adopted it. It's the reason why these iPhones all have glass backs and we can guess next year's iPhone's will be all glass too. We're glad Apple has adopted the Qi wireless charging standard instead of inventing one of their own.
We also finally got fast charging capability but making use of it isn't exactly straight forward because it reauires the purchase of an expensive and bulky USB-C MacBook charger. Given the price, it's very ungenerous of Apple not to include a fast charger with the iPhone X - a shame indeed.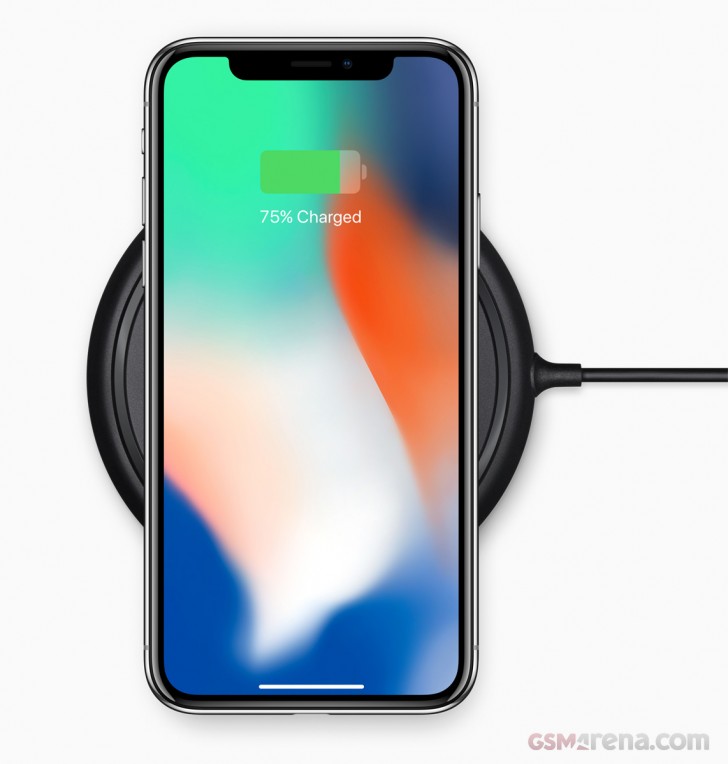 To add insult to injury, charging the iPhone X either wired or wirelessly, via the included 5W charger is excruciating slow. Testing bears this out achieving around 40% after an hours charge - this is a 2700mAh we're talking about. It's fine for charging overnight but don't expect a solid top up when you're in the coffee shop.
Initially restricted to 5W wireless charging, Apple enabled up to 7.5W charging in the subsequent iOS 11.2 software update (the Qi standard supports up to 15W of charging). Charging via 7.5W wireless in the same test tops the iPhone X up to 46% - an improvement but hardly earth-shattering.
We charge our iPad via Apple's 12W iPad charger and using this will take your iPhone X to 72% charge in that same hour. That's much better but remember - it's an extra purchase, too.
If it's max juice in the shortest time you're after then you'll need to invest in a USB-C charger and USB-C to Lightning cable. This combination will give you more than a 'splash and dash' and will top your tank up to 79% in that same hour.
Given these figures, and what you'd pay for the bulky USB-C charger and cable, we'd recommend using the Apple 12W charger for fast wired charging and a 7.5W wireless 'pad' for the convenience of wireless charging.
A slight downside to the wireless charging implementation with the iPhones is they can be somewhat temperamental that you take care to put them on the correct spot on the charger and not an inch further. The issue is exasperated further if you have a thicker than usual wallet style case.
It would be nice, especially given the power-sipping AMOLED display if iOS 11 showed its charging status on screen.
Main Camera
The iPhone X packs a dual-12MP (wide+telephoto) camera setup, the wide-angle sensor sits behind a f/1.8 lens while the telephoto has been updated with optical stabilization and new wider f/2.4 lens. When combined with the new image processor assisted by the A11 Bionic chip and the iPhone X takes excellent pictures in daytime or low-light.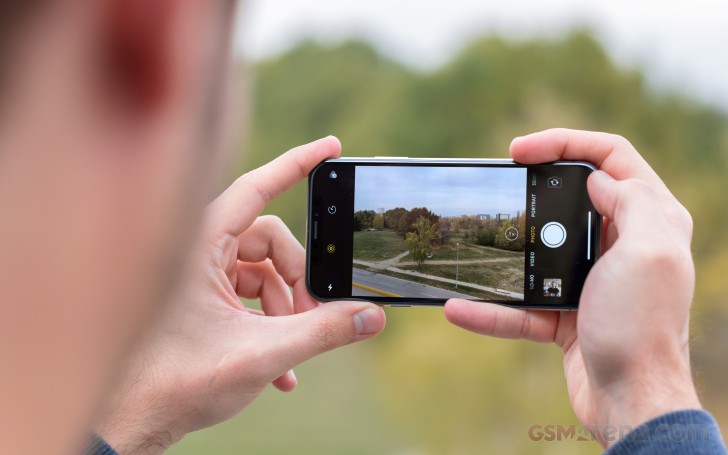 Shown below are some shots that we took during our travels with the iPhone X main camera demonstrating its capabilities in both full daylight and low-light conditions.
Overall, the camera treated us nicely and we could always rely on it to take great shots. Our only disappointment - the flash output is weaker than the iPhone 8 Plus resulting in overall poorer flash photos.
Studio Lighting
Just as last year when Apple introduced 'bokeh' Portrait mode effect to the public in 'beta' they continued the trend this year, by introducing a 'beta' called Portrait Lighting which is non-destructive tonal correction which works straight in the camera's viewfinder. Not unique to iPhone X but also supported by the iPhone 8.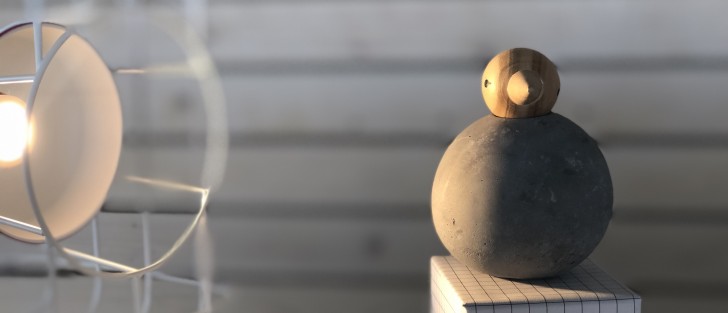 As you'll see in the examples below, we still feel the 'beta' tag is well deserved. These examples were shot in low light at 5:00 in the afternoon so you'll see there is more noise than expected. The first picture is Portrait Bokeh which is ok given the overcast lighting conditions and it's doing exactly what it says on the tin and while you can see the differences in Studio and Contour lighting - we can't help but feel that the skin becomes over-exposed and detracts from the subject. Of course this subjective and down to personal taste but we hardly found any use for the first two light effects at this point exactly for this reason.
Where things start to come unstuck are the last two effects which are supposed to separate the subject from whateevr 's around. It's failing miserably with our subject's unruly hair with lots of it being excluded in the separated image and a general smoothing of the hair overall. Edge detection algorithms often struggle with finer details including hair and undoubtedly the low light didn't help.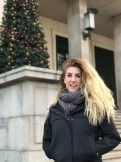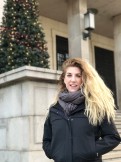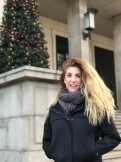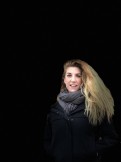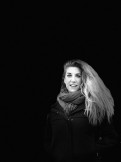 Portrait - Natural Light • Portrait - Studio Light • Portrait - Contour Light • Portrait - Stage Light • Portrait - Stage Light Mono
Selfie camera
While now capable of 'bokeh' effects in its portrait mode, the front-facing camera is probably the weakest link in the iPhone X camera setup taking 'ok' pictures but certainly not the best we've seen.
Overall, the iPhone X has an excellent primary camera system and is up there with the best of them. We'll just not count the selfie cam in this discussion.
If you're interested in checking out camera samples from the iPhone X, make sure to go through the assortment found in our full review, additionally check out our photo comparison tool to judge for yourselves - in this link you can compare the iPhone X, Samsung Note 8 and Google Pixel 2 XL.
Oh, as for Animojis - they are a great technology demo utilizing the TrueDepth camera, and we'll leave it at that.