Conclusion
Living with the iPhone X on a day-to-day basis hasn't been the smooth sailing we expected. There is a lot to like about the iPhone X. That glorious AMOLED screen, the bang on trend bezel-less form factor, the primary camera system that produces pictures that rarely disappoint and the performance from the A11 Bionic processor is class leading.
And there isn't any major issue with the iPhone X, which we can single out as the source of complaint. It's the minor niggles and annoyances with Face ID and those new gestures which leave the iPhone X feeling like work in progress - promising, but still rough around the edges.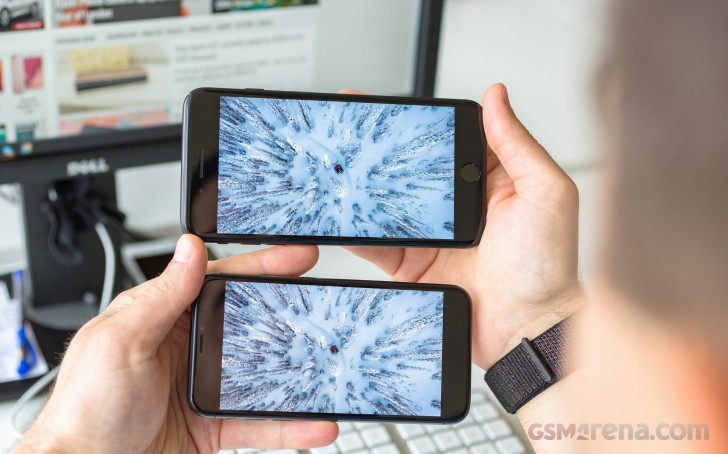 When it comes to price, Apple often leads the way, which is a polite way of saying that their products don't come cheap. And in the case of the iPhone X, we bought the most expensive phone on the market so we didn't quite expect any disappointment in the user experience.
It's ten years ago virtually to the day that Apple first announced the MacBook Air - a revolutionary design direction for their laptops. That first MacBook Air was expensive and was weak in a few key areas, but over time it evolved into a class-leading machine (now since left behind by Apple). The iPhone X feels a lot like that product, the first in the next generation of phones from Apple signaling the direction that they're moving in.
Unless you specifically want the all-new form factor and its AMOLED screen with its taller aspect ratio, it would be remiss of us to recommend an iPhone X over the similarly specified iPhone 8 or iPhone 8 Plus. We wouldn't blame you for wanting Apples latest and greatest, but we'd strongly recommend trying to spend some time with the iPhone X to experience for yourself Face ID and those new gestures in action. If they work for you, then you're going in with your eyes open (Face ID pun not intended), and you won't be disappointed because it's still a high-end Apple product and the amazing app ecosystem would help you make the best out of it.